Well I'm back! I didn't get much knitting done while I was away, but I did knit my first cable project - Fetchings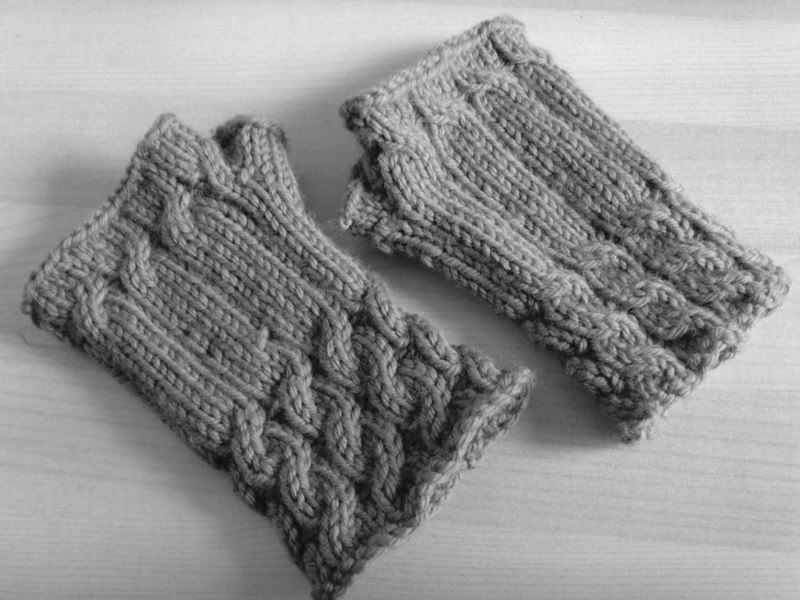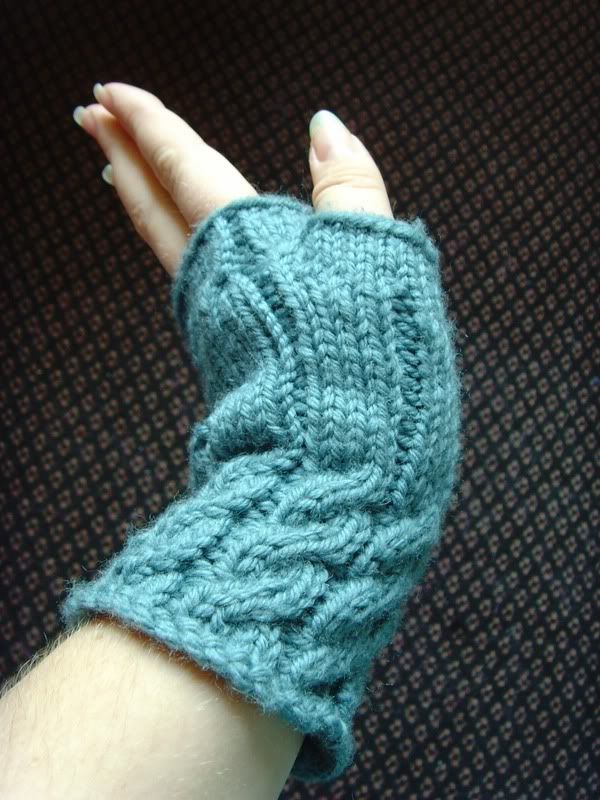 They are done in Rowan Pure Wool Aran, in Teal. It was great to knit with, and so far has pilled at all. I couldn't get my tension small enough, so I did them one cable repeat less, and they turned out to be a perfect size, which I'm very happy about. Normally when I wear fingerless gloves my hands are still cold, but these are knit so tightly and with 100% wool, that they are joyously warm, even for someone with perpetually cold hands! So I'm very chuffed with them, and have more pairs planned, plus a pair of Dashing's for my OH, who has requested them.
I got my fish wallhanging done, and it's a lot more successful than the last one!! It's only small, having felted beautifully, and it's so very simple. It's just a square of Wendy Fusion, with fish shapes cut out and three pretty buttons. It's goign in my bathroom, and the fish will be on the opposite wall!
And finally my latest stitch markers. A set of Monstarz that I converted..
Pretty sparkly cherries.....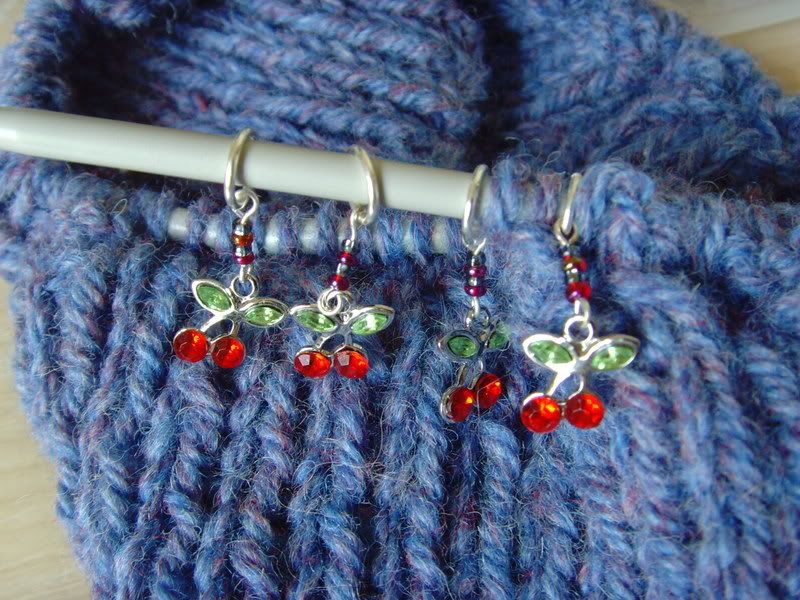 And pretty sparkly fairies.
I have a few projects on the go now. I have a jumper from Knitting in sirdar blur, a cabled hat in Wendy Aran with Wool, my socks, and Kiri in Rowan Kidsilk Night (4th attempt - not sure why but it keeps going wrong).
I'vejust put up my list of Christmas knits too, which I need to get on with, though I doubt I'll get all of them done to be honest!!