Been really busy this week, working on Christmas presents, which are going ok but I'm starting to panic!
Anyway, here are my adventures.
First I dyed up a sample skein, in 100% laceweight lambswool. It's called SugarPlum :)
So I was really happy with that, so went ahead and dyed up some BFL roving.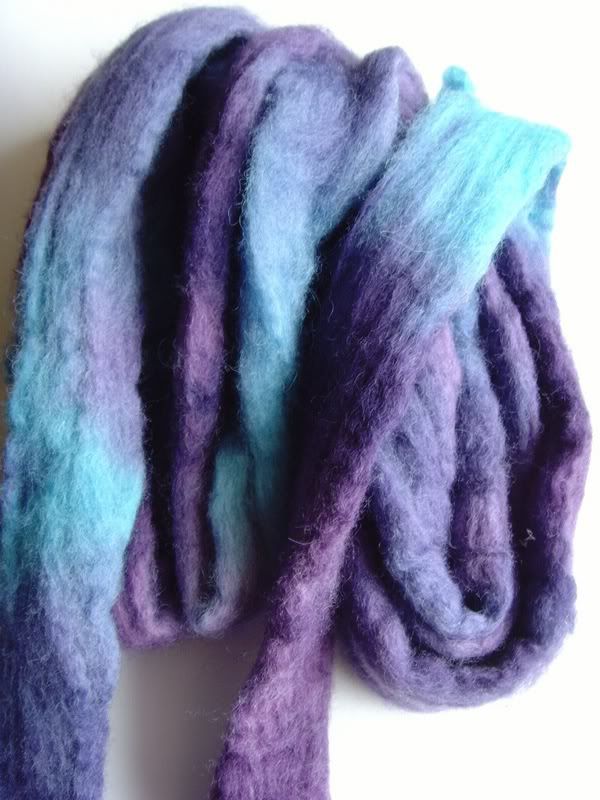 BUT managed to semi felt it. Doh!
I decided to try and spin it anyway. Since I only know how to spin via pre-drafting, it meant I could pre draft the lot, then spin it. I'm looking forward to learning to spin 'properly' (ie without predrafting).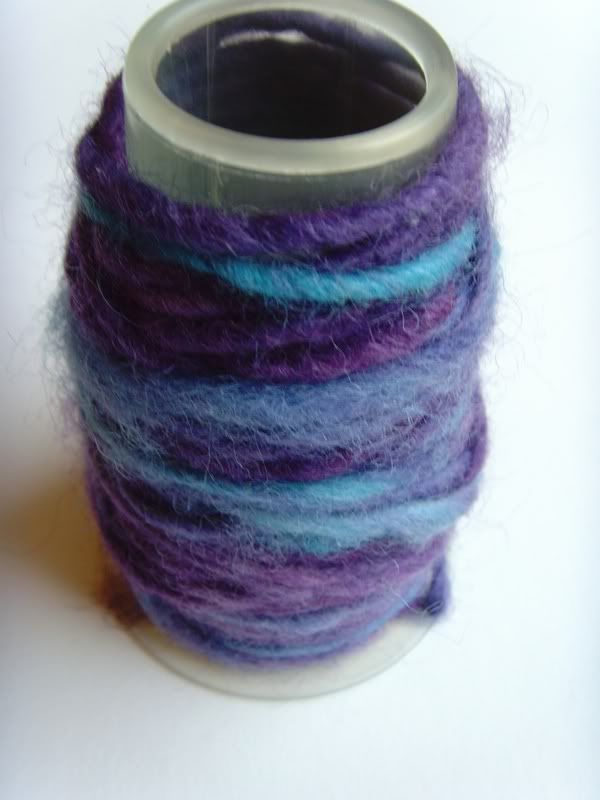 Looks a bit Noro-esque to me, mostly because the colours are darker than I expected, and it's semi felted. Anyway I dyed up two lots of singles.
Then plied them.