Happy New Year!

Here's hoping the new year will bring health, wealth and happiness to you all! :)

I've been pretty AWOL for a while, I was insanely busy over the festive period.. ok so I still am, but not to the same degree!

I have a long post here, and have missed out many knittted presents that I forgot to photograph, amongst other things.

First off I recieved this gorgeous hand dyed yarn from BabyLongLegs, aka Sarah - Thankyouuuu! I've done a tiny bit of weaving with it on my wee loom, and it's fantastic. Pics will ensue once I decide what to use it for!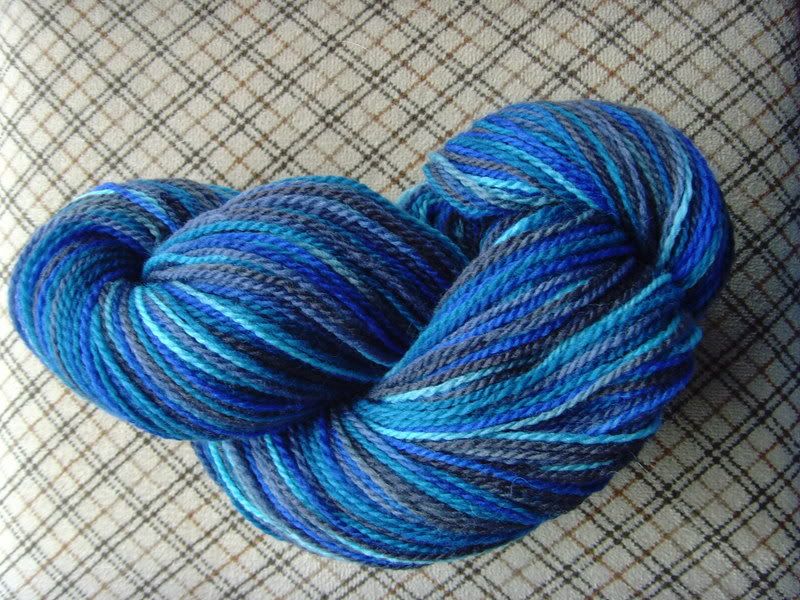 Shortly before Christmas I went to the spinning class at
Alston Hall
. I met a lovely group of people there, and had a really enjoyable day. I spun on my spindle, and in the afternoon had a go on a wheel, which was brilliant!

Over the course of the day I spun up the natural coloured singles you see below, and in the weeks afterwards I slowly made my way through my own hand dyed sliver/roving/whatever the term is. I plied them together and finished up with this rather pleasing yarn!


It's not photographed too well, it's under the bright influence of my craft lamp that I recieved for Christmas. What a good idea! Anyway...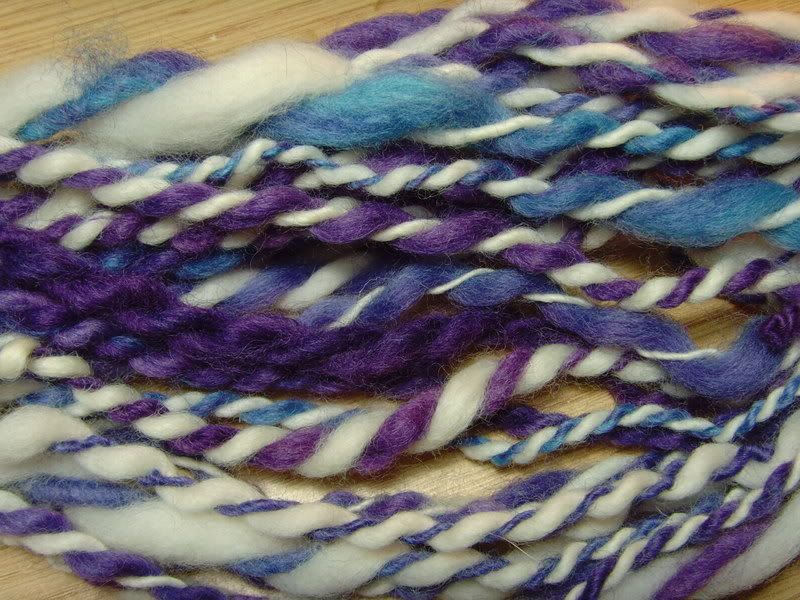 Ok, next, not knitting, but equally as pleasurable - snow! Yippee!



We had loads :D waist deep in some places, and knee deep in most places. We went sledging and built a huge snowman. What fun!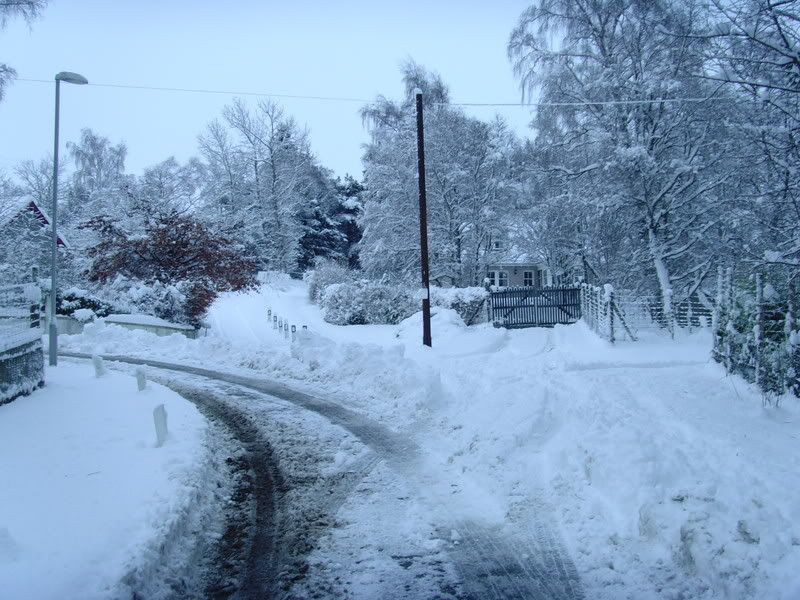 Ok this isn't exactly in chronological order - going back to christmas, my lovely OH got my this ace snowman teacup/pot! He also got me some delicious fruit tea, yarn and knitting books - he's incredibly well trained. I will remember to photograph the yarn for th enext update. It'll just be in the wrong update that's all!






Ok going back again, here's what I made for a member of my family, and they were really well appreciated ;)
Here's Timmy:






And Shaun: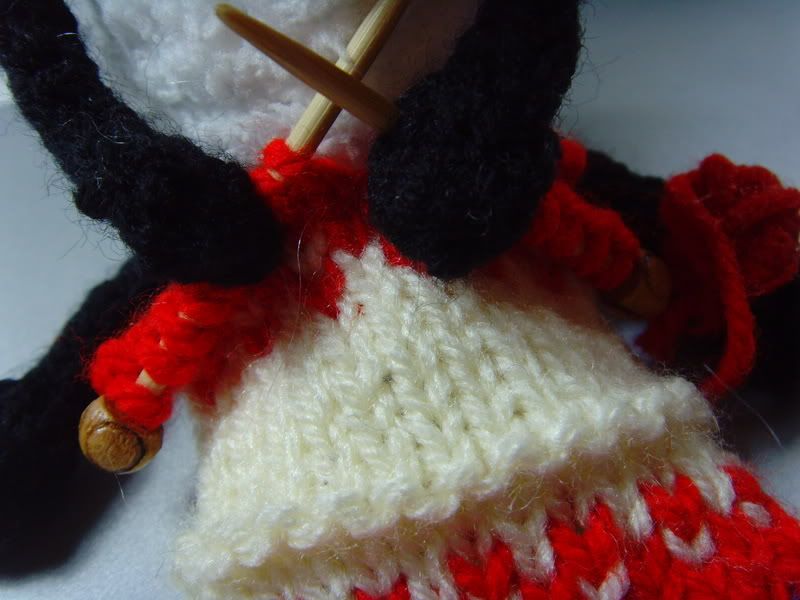 And Timmy's mother:



Ok so now we're moving forward again in time. HEre's my first ever short row heel. YEy! I love it! It's a sock for my Godfather in as close to the Welsh colours as I had in stash! It's also ribbed with a cable that I've added.
I love the short row heel, it's infinitely neater and nicer than the standard heel.





Here's my latest, well first-for-a-long-time sewing project. A DPN holder. It's only semi done, I've just done the pockets, I need to get material for the outside and a flap and a ribbon, then it'll be done. There's surprisingly more work in one of these than there appears to be.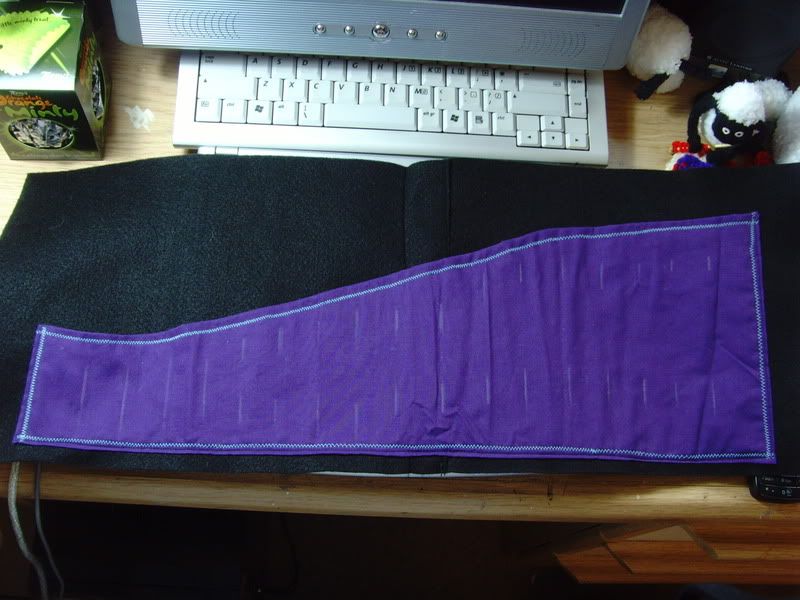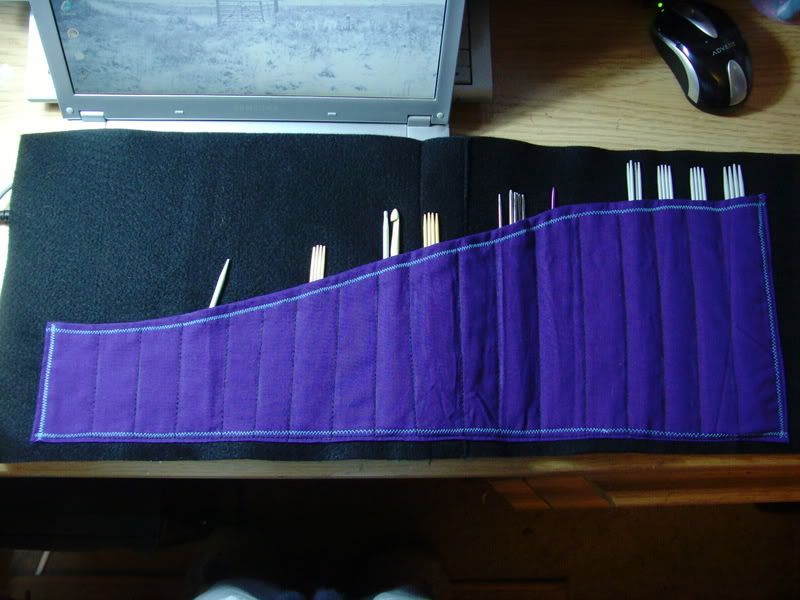 My sewing needs some serious improvement!



And finally - some Sugar Plum that I dyed yesterday, which I'm very pleased with!

- Gnome for Godfather (his birthday was actually laszt week)
- FC in KSN (been sadly languishing on hold for a good month)
- Hoody for OH (need more yarn!)
I've got nso many ideas, it's just finding time to do them all!
Ok, I'll do my new year's resolutions:
- Start designing (I've got the ideas, just need to do them)
- Start paying off my three overdrafts *gasp/sigh*
- Do well with my course!
- Update this more regularly!
So... I'm off now to take pics of all the things I forgot! Like the yarn my OH got me, the books, the yarn I got in the sales, etc etc.