Just a wee update.. I've not got much knitting done somehow, the Unbiased is in progress, as is the blue sock, and I've got the yarn and stuff ready to start a nice black Hanami.
My hands and arms, and in fact my legs, ankles, kneecaps etc are all rather painful, having been ripped to near-shreds by Holly. Mum's taken lots of pics, which I will nick and post up soon!
So when she's sleeping I've been creeping into the kitchen and doing some dying. My dying mojo is really good at the mo.
Here's a wee taster of what I've been doing. It will be in the shop soon, but not yet! (It's v fine 2 ply cash-silk)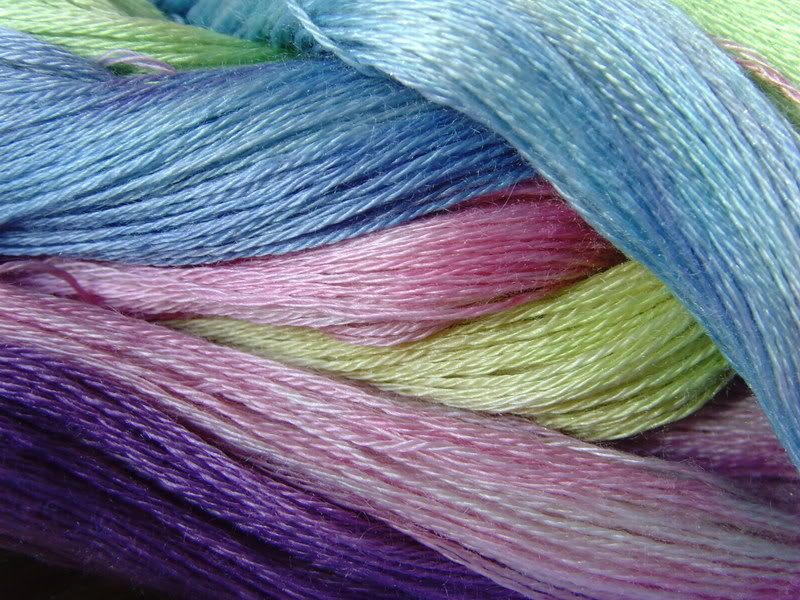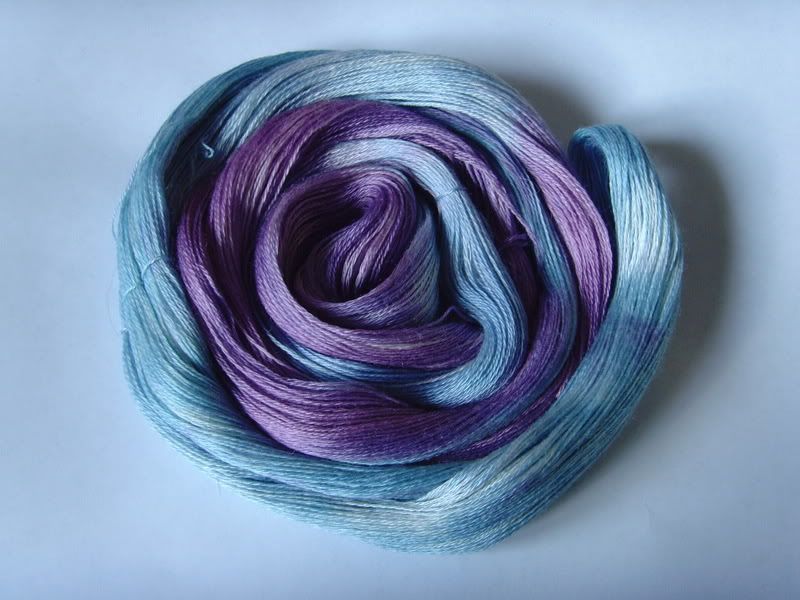 It's unbelievably soft and shiny, perfect for potential nekkid stash diving.

I made these as well:



Soooo Ooh I jsut remembered, I'm doing my endpapers too, I'm on the second one and it's going well, surprisingly fast when I actually get round to it. I'm slightly disappointed that I'm getting bored of them already! I thought the fairisle would be a real challenge and it's kind of not :s
The other thing I should add is that after a lot of thought, I've decided that Viking Knits really doesn't reflect me and what I make, and that perhaps I should have come up with a better name. It was a play on my name really. Anyway, I'm heading towards a relaunch with a better name, and a fresh new inventory of luxurious yarns, some custom vintage needles, and possibly a few sewn projects, plus of course gazillions of stitch markers! I will keep you posted, and it won't be anything sudden as I really need to come up with something that reflects me and my ideas.
That was a lecture eh! I'm off to do some knitting, sculpting, dying, sewing.....