Ok Here goes the photo post!
I'm still new to this so bear with me!
First of all chunky hat in Jaeger Natural Fleece (yummy):
Next up is Mildred the Highland Cow I knitted for my other half...
Sorry not a great photo there.
Ok next, look what happened to the beautiful skein of Debbie Bliss pure silk I got! :(
You See I'd never wound a skein into a ball before (can't you tell!)... so for the next skein I actually read how to do it before trying...
This is what I'm knitting with it.. It's a silk tie for my other half, as you can see it's going to need some serious blocking and I don't have long til he comes up to visit! (It's his birthday you see)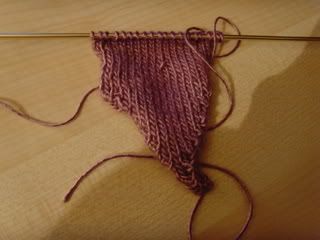 Please forgive me for the hideous light quality in a lot of these...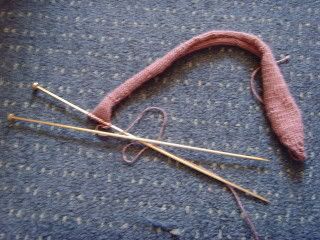 Look what I found today! He's an ex-keyring, now a stitch marker! Isn't he cute!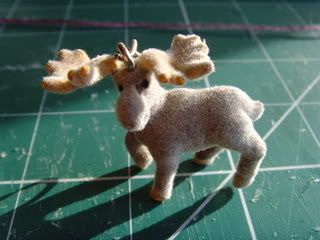 Now strictly speaking this isn't knitting, but look where I was sat yesterday!!
Isn't it beautiful? It's Magdalen Green outside our house, who needs a garden?? The smell of these was really potent too, it's just fantastic :D

More pics to come later or tomorrow - I made myself three stitch markers and a pair of earrings today, and I'm in the process of making up two gnomes, plus the tie is growing AND I've managed to do some uni work!

Hope you enjoy the piccies, Ciao for now :) Vik xx