Here is my finished Forest Canopy! Yey!
Knitted with Lana Grossa Luxor, 51% wool, 49% Polyester, in a lovely shimmery lilacy colour!
I am very pleased with this, it's my first lace, and I've only been knitting since the end of November, so I am feeling quite smug! Even my 4 male housemates were impressed! I am consequently addicted though......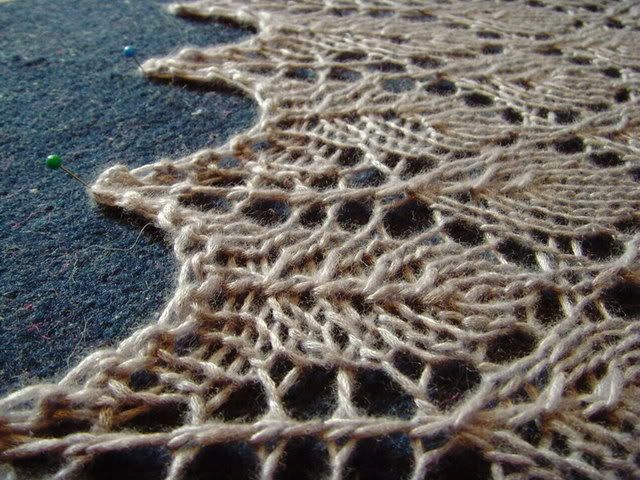 .... which is why I bought this Kaalund 2-ply Classic, in Pacific colourway, which can be viewed (with othe rlush colours) here:
(If someone can remind me how to change a word into a link, that would be great!)


Isn't the colour just delicious!
I know it's tiny, but it's the beginnings of something big! (I hope!) It's my first five rows of Shoalwater by Fiber Trends.
I can't stop admiring the colour, and softness of it!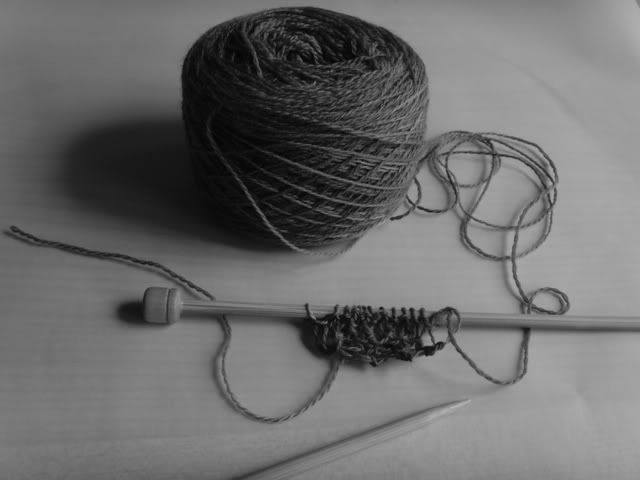 I'm using John Lewis' wooden 4mm needles, but have ordered my first pair of Addis, so when they come I will transfer onto them. I'm very excited about it all!
Also below is another new addiciton... socks! I don't actually like the colour particularly, but I'm just so happy to be knitting my first sock that I don't care!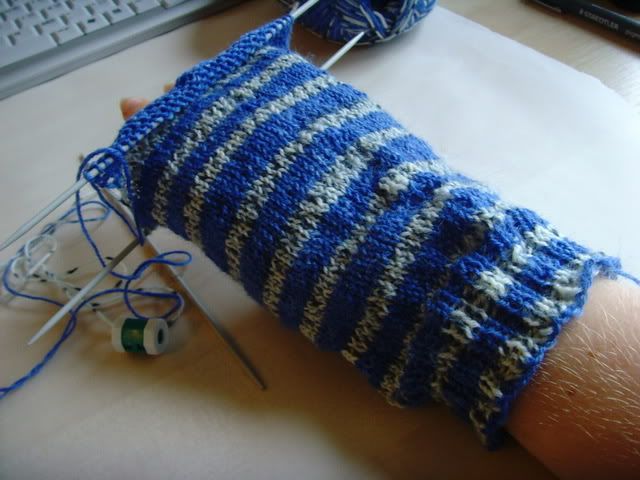 Yes, that is on my hand, you;ll have to bear with me til I dare put it on my foot!
The Sirdar yoyo jacket's coming on. I'm on the border, it's horrible. You do 3x3 rib 10 times, then 2x2 rib, and it's nasty. BUT I suddenly had a flash of thought (a rare occurence), and transferred it onto a circular needle. This is proving more succesful, along with the fact that the increase row was not nearly half as hard as it appears to be in the instructions. So I'm swimming along with this border, and hope to move onto the other border very soon... which means I hop to finish it fairly soon! Woohoo!
My other WIP, is a quick one - it's a mini poncho in NDS's Mohair Loop, on 9mm needles. It's going to be lovely and cosy, and I will post pics soon!


Right back to World of Warcraft! Ciao for now!