Sorry not updated for ages :( due to awful connection! I don't have much time to write, but have loads of pics for inspiration etc ;)
First of all though, here's a pic of The Boss, asleep on my bed...
Look what I got! Rowanspun 4 ply! Yummy!
Woolfest on Saturday was awesome, I was hoping to bring back a baby one of these: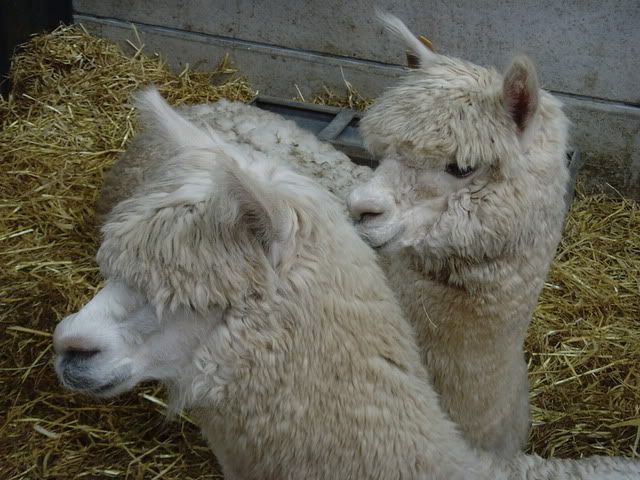 Or one of these perhaps...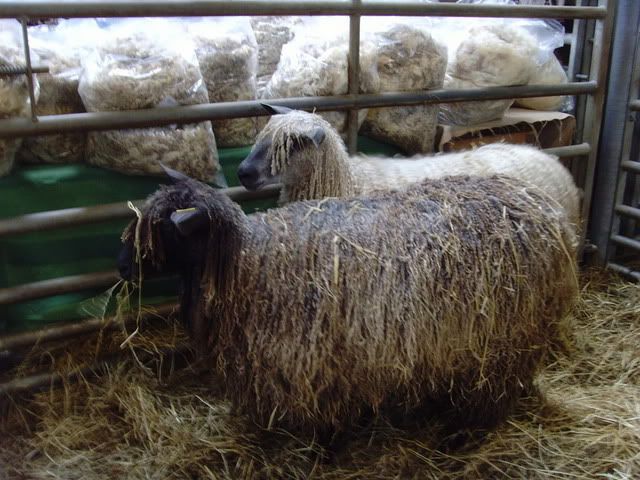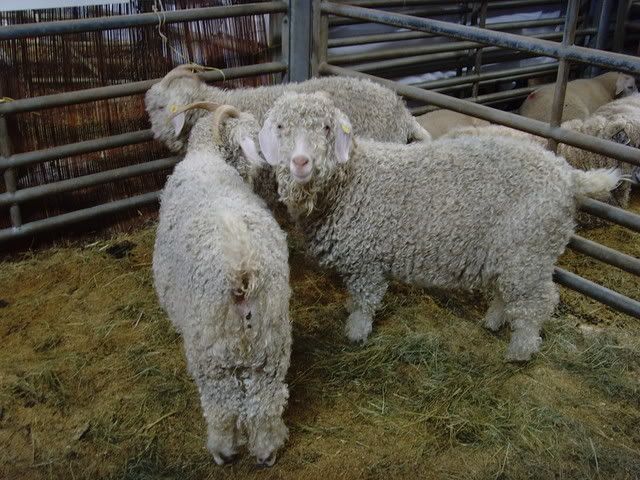 There was lots of felted stuff, which was highly cool, I particulary loved this one -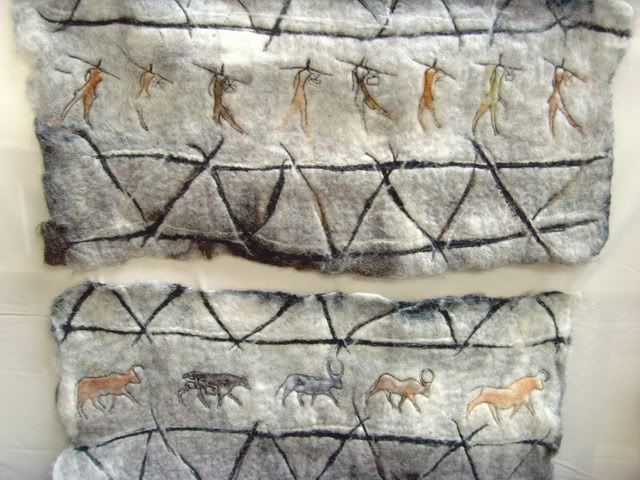 Here are the things I got - first the Arctic Lace book. It's really interesting, and I can't wait to knit some of the patterns.
Check these! A pound a pair, I got two red pairs, and this yellow pair, sizes 12, and 11 (not sure what mm that translates to). I totally love them! Aren't they wacky!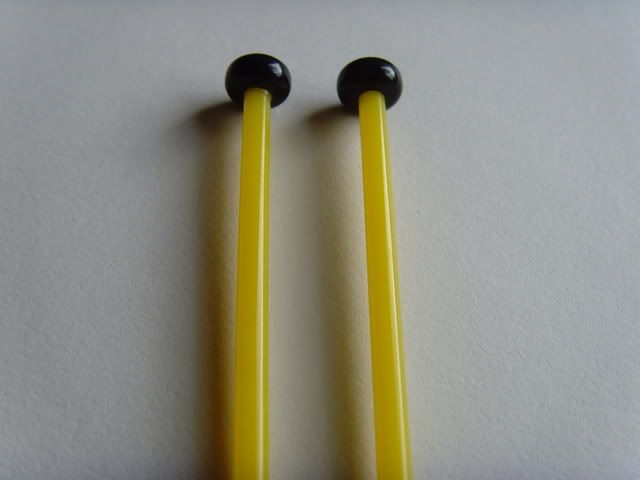 Here we are, needles and a cone of Lambswool 2 ply from Uppingham yarns. I got a pale colour so I can dye over it ;)
Cheap pure wool, in zany colours, maybe for a felted bag or something, I don't really know.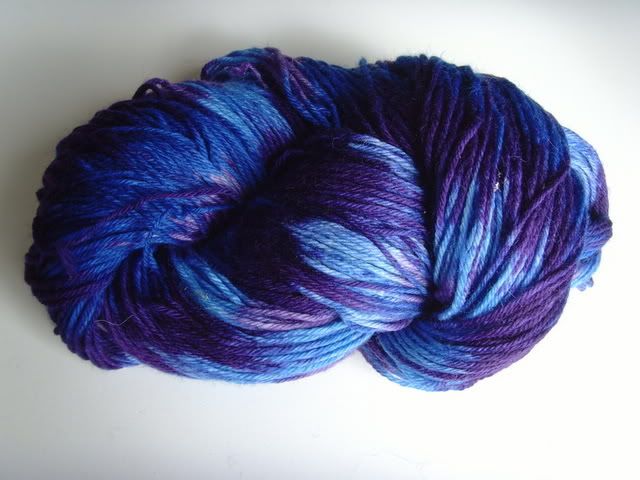 Beeeeeeautiful Colinette Point 5. I'm not a girly girl, but this was irresistable. Definitely a felted bag I think (suggestions welcome though).
Debbie Bliss Alpaca & silk.... ahhhh *drool* another Forest Canopy perhaps?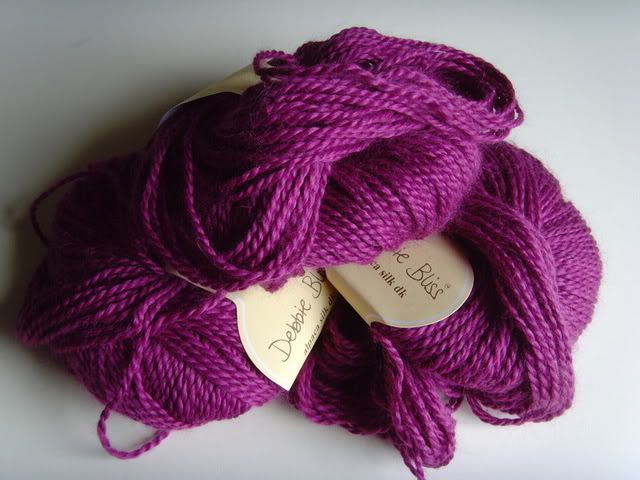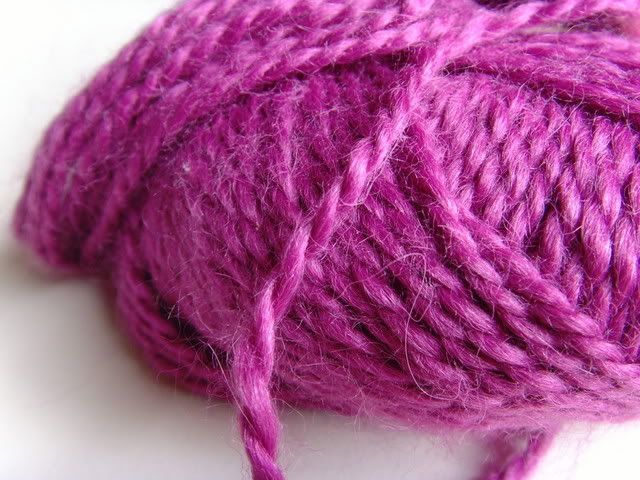 Purple home dyed for the Mystery Stole KAL. It's essentially purple, but has red and blue bits in it. It's a little variagated, but if it doesn't look good once knitted, I'll over dye it black I guess. I do rather like this colour though!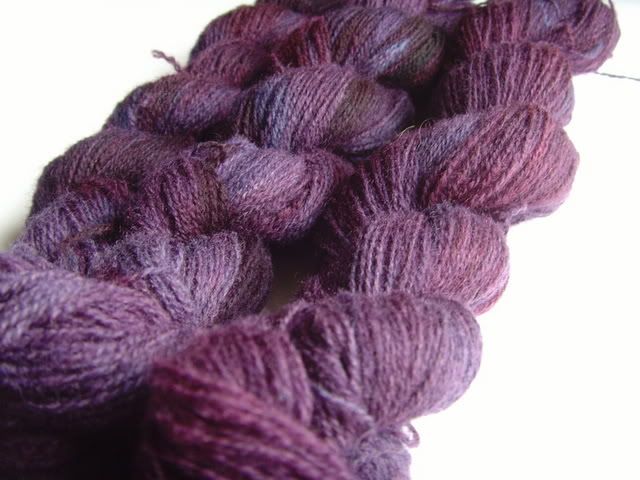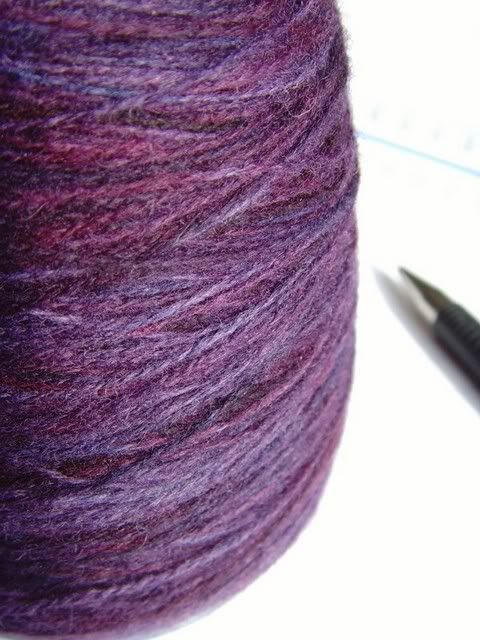 I'm knitting my first ever felted bag. I'm making it up as I go along, but here's the sketch of what I hope it'll vaguely look like. I'm sticking it in the machine tomorrow, I'm really excited to see how it turns out!