I don't seem to have done much knitting this past week or so for some reason. Well I'm working towards the relaunch of my shop, on Friday (29th Feb - thanks Pixie for pointing that out :) ). I'm really excited about it and am enjoying the dyeing and making SO much!
I've also joined the gym, this is my third week, going every day except Sundays. I'm enjoying it and my fitness is rapidly improving. I'm very strong but have no stamina at all, and get out of breath worryingly quickly. So an hour a day, doing 30 mins cardio and 30 mins weights, and my breathlessness has greatly improved already :)
Anyway. I did knit this hat last week, and have barely taken it off ever since. It's so warm and snuggly and just loose enough that I don't get hat hair!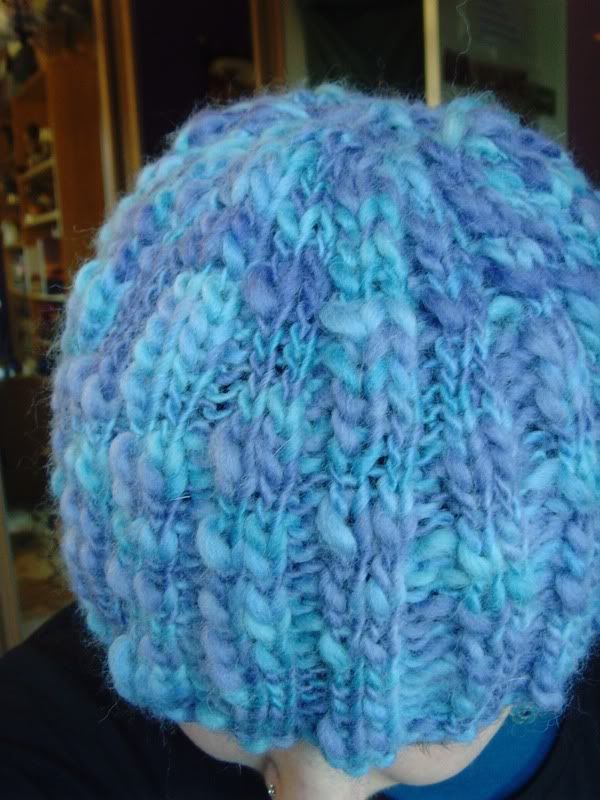 I made myself a DPN pouch using a vintage dress I got a few years ago from a charity shop. How's that for recycling!



And I'm doing my blue socks, which I semi-artfully photographed with the yarn in it's bowl and the DPN pouch. It's parter is on the needles and I'm just almost on the heel. I love this colourway!


Laceweigh cashsilk in Starlet: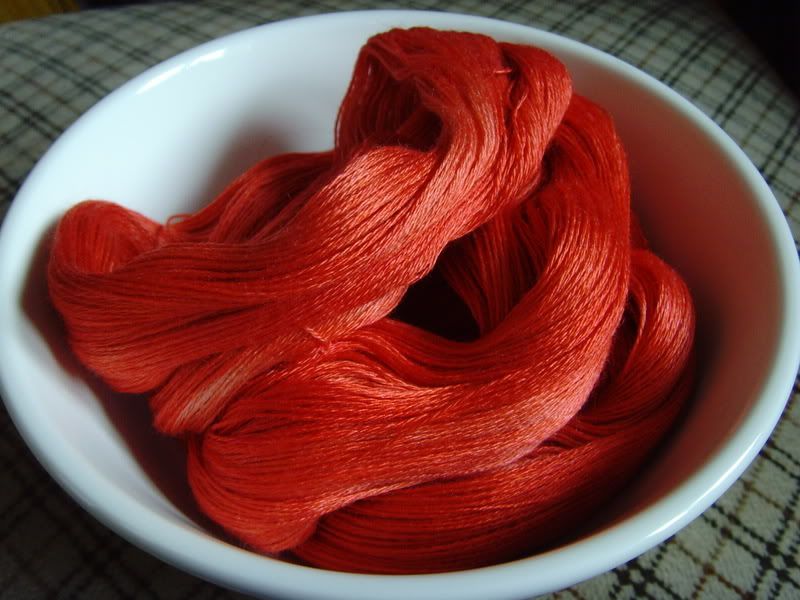 Laceweight cashsilk in Wild Crow (yes it's just black but it took 5 days of soaking to get it to go a solid black!):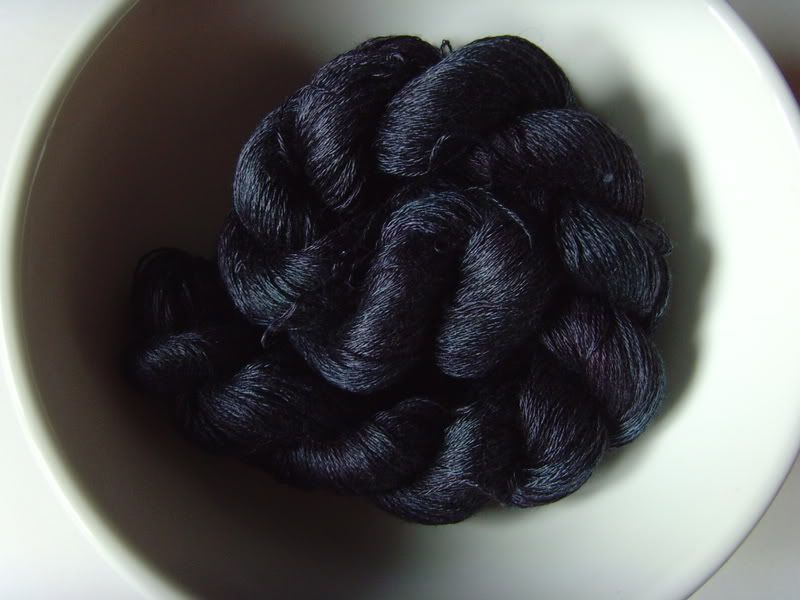 Laceweight cashsilk in forget me Not: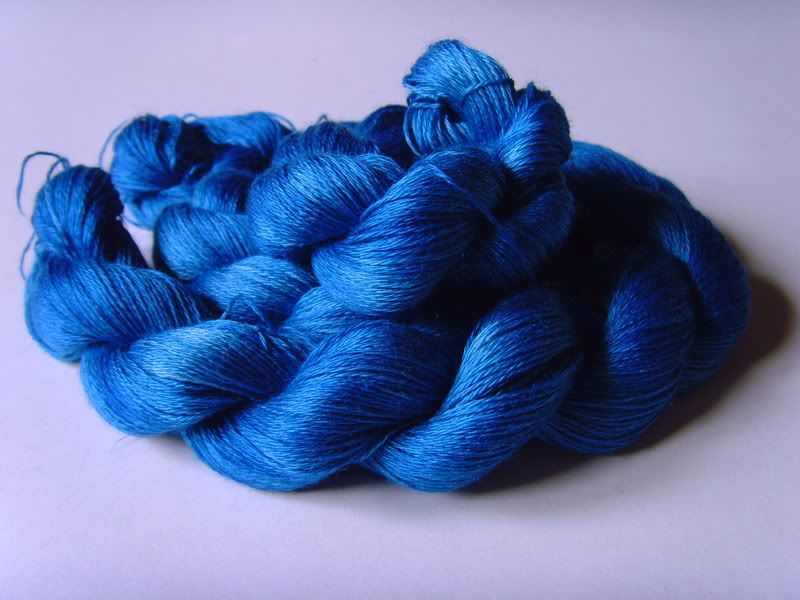 Laceweight cashsilk in Wildly Indifferent. It's purple with black bits, this photo isn't terribly good.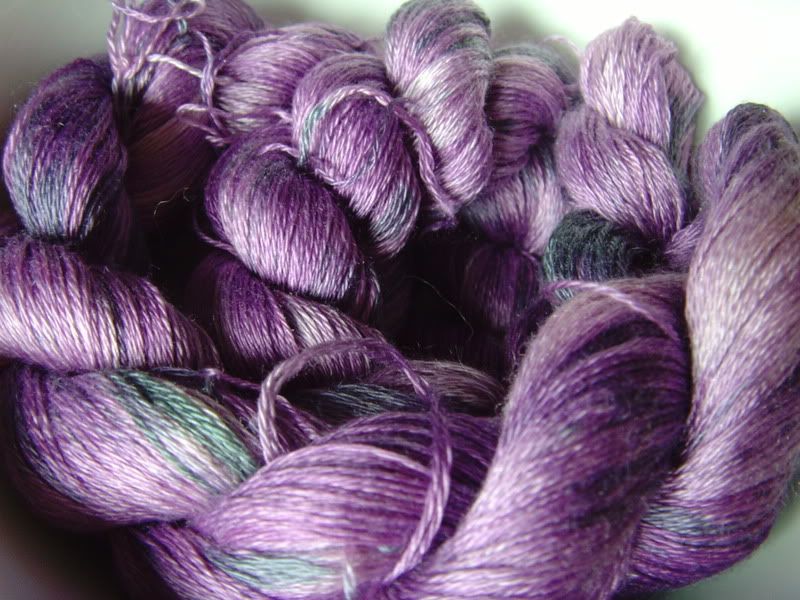 Sock yarn in Wild Tiger:






Sock yarn in Wild Forest:








Sock yarn in my signature colourway (that sounds so much posher than the actual concept of it), Wild Fire: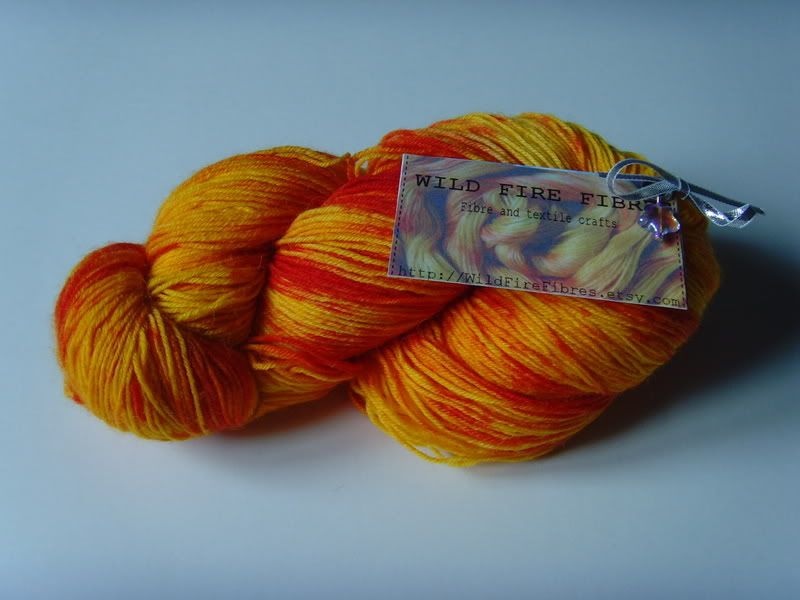 And finally, sock yarn in Untitled: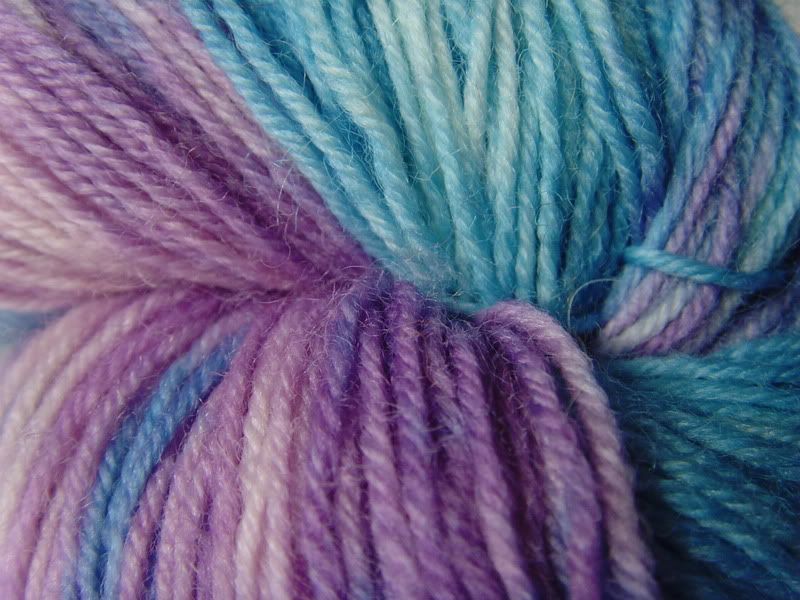 There's quite a few more to come too, as I'm waiting for just one more order of sock yarn. I can't tell you how much I enjoy dyeing, it's just brilliant. You can be so experimental with it.
My WIPs are - blue socks, and a pair of legwarmers that I'm designing as I knit them. They're just simple cables really, but are in DK pure Alpaca... *droooool*. Pics will follow, I promise!
I'll do an update on Friday when I relaunch myself as
Wild Fire Fibres
, I'm really excited about it *looks sheepish*.