Sorry for being AWOL for ages! I did loads of dyeing last week, it's all gone now apart from one skein, and I'm dyeing again right now :) am very much enjoying it! I've finished a pair of socks (at the bottom), am halfway through some more socks, and my tiger socks are 75% done. Also my horseshoe lace stole is getting under way now, albeit very slowly!
So here's what I've been doing anyway.
Rainbow Feet:
Wild Fire: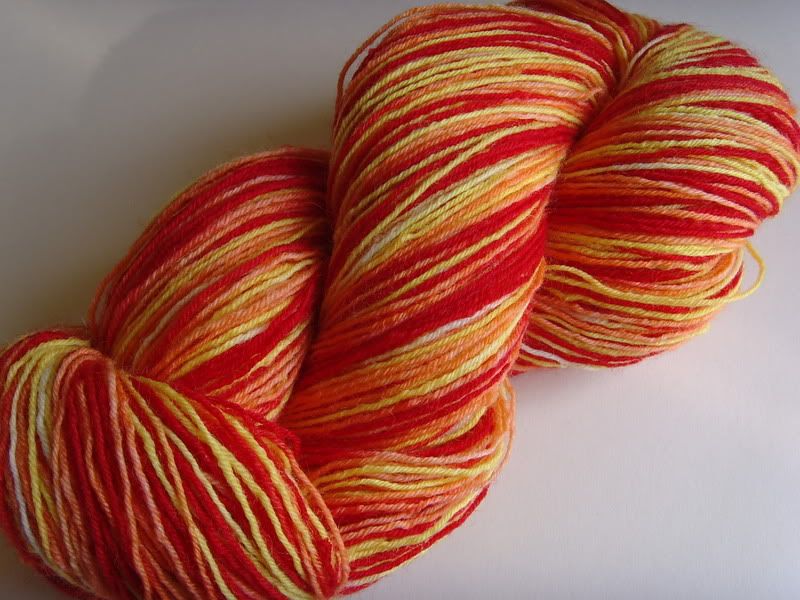 Disco Feet:
Wild Forest: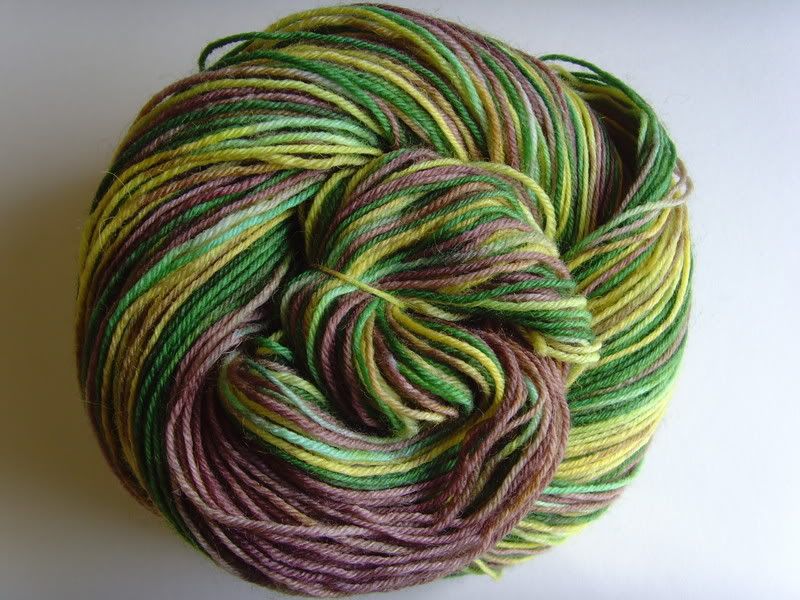 Sea Spray (un-reskeined here):
Got the Blues: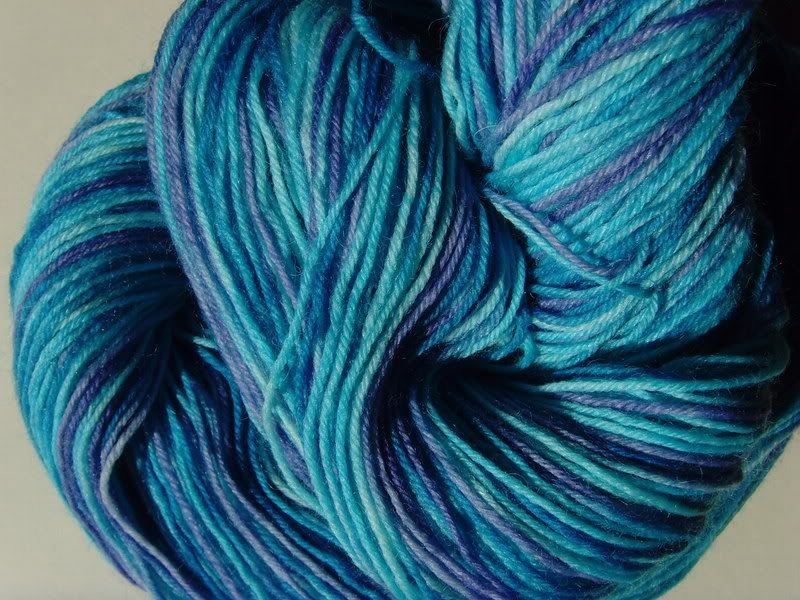 Blueberry Muffin:
Poison Passion: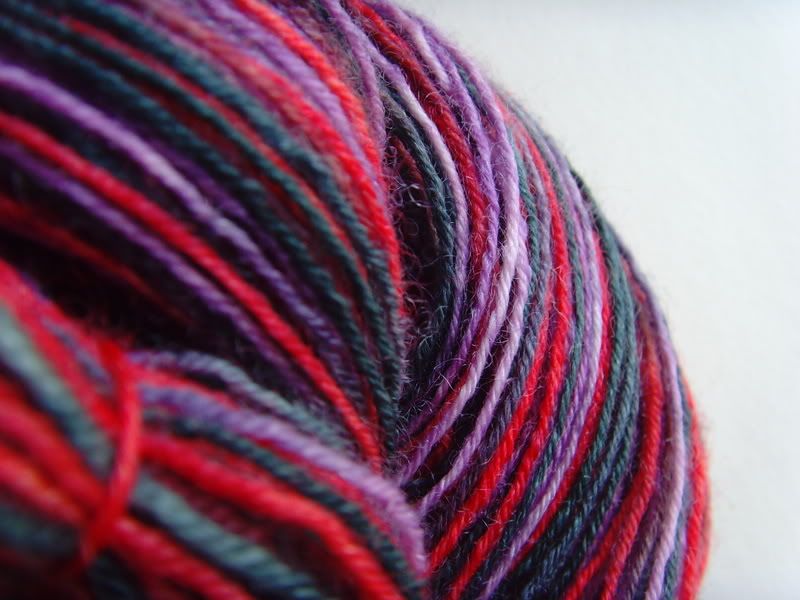 Rusty:
This is bamboo fibre, dyed silvery lilac:
And more bamboo in Wild Fire: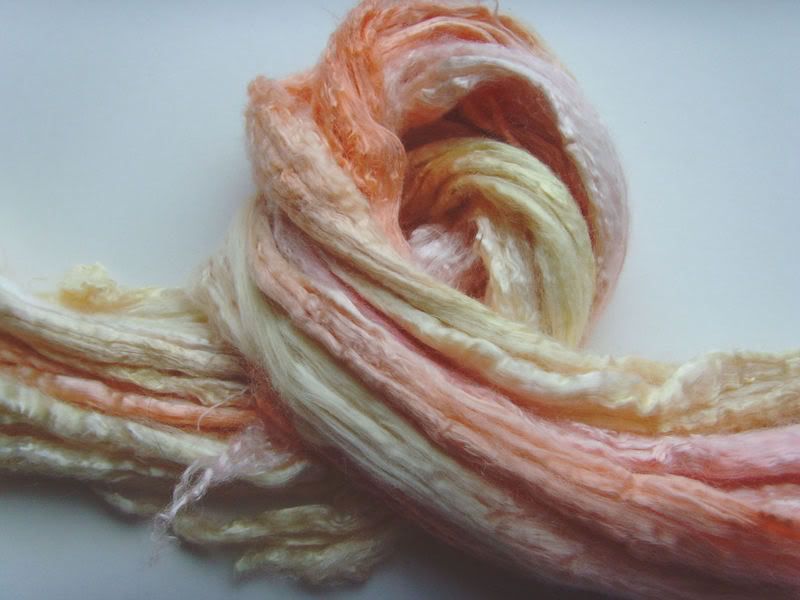 This is laceweight banana yarn. I can't put it in my shop because I don't know how many yards are in it! I've emailed the supplier but they never got back to me :( so it's languishing in my basket.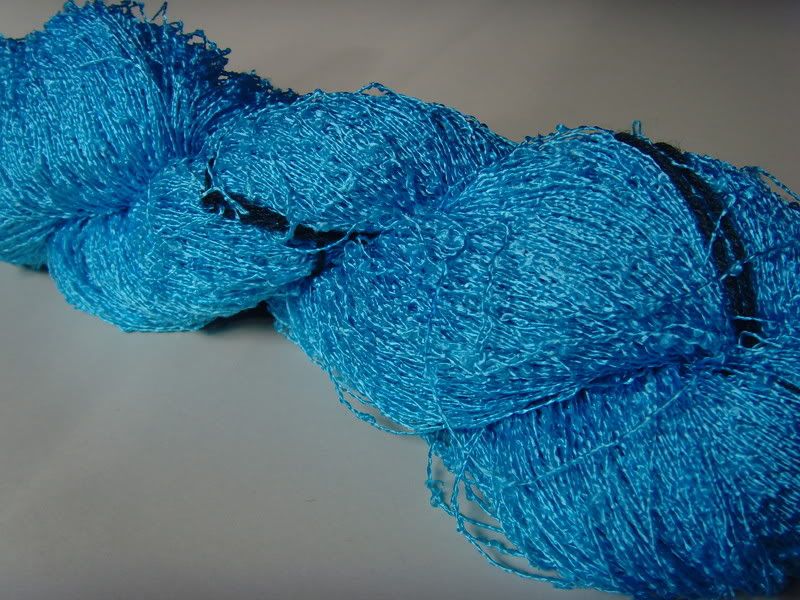 Did it in pink too: