Well I've been uber-busy recently. Work at Hobbycraft is good. Well, it's a good job, they're quite chilled out and friendly, and the customers are mostly really friendly and nice. It is an inspiring place to work too. But in my usual fashion, I'm kind of bored with it. The loooong afternoons don't help. I'm doing 10-6 and it really drags from about 3-6pm. Nevertheless, I do like it far more than any other job I've had. The other thing that irks me is the drive and petrol. I'm spending quite a lot on petrol now, which disillusions me somewhat!
In desperation I've had my overdrafts transferred onto a 0% interest credit card. Recommended by the
Money Saving Expert
website, I'm glad I've done it as I will soon just have one debt instead of three smaller ones.
I had my review at the gym, I've lost 6lbs now, which is good for me. The trainer has given me a tough weight loss regime, it's a challenge but I like it. It's thus: 10 mins rowing, 20 mins cross trainer, 10 mins walking quickly on the treadmill on a 6% incline, then all the suitable weights. So to encourage myself I'm signing up for the Race for Life :)
Anyway, knitting. I'm still stashbusting, so I used a ball of my Rowan Romance to make this cowl. It's just 2x2 rib, and is really cosy and thick. I've worn it constantly this weekend!
Sorry for the poor photography there, I had my first midge bite of the year recently, as you can see :(
Here are my stripey socks which I finished quite a bit ago now. I'm on the next pair of stripey ones now ;)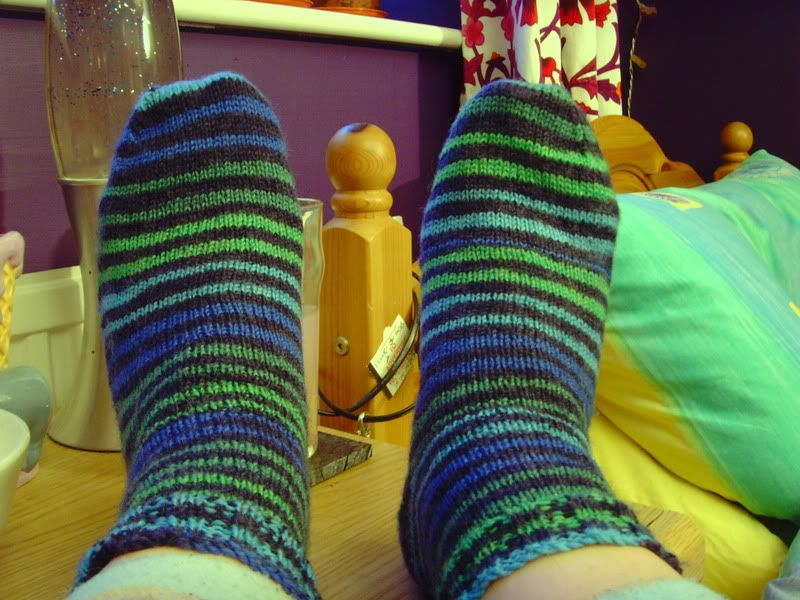 I tried out my gladd needles too this week. They're lovely to knit with, so smoooooth! I can't wait til I have a full project that I can knit on them :)
Ok here's this week's yarnie photo album! I think most of it's here!
Sea Spray in Meraca (Merino/Alpaca, sooo soft and squishy) DK:
Leafy Hideout in Meraca DK: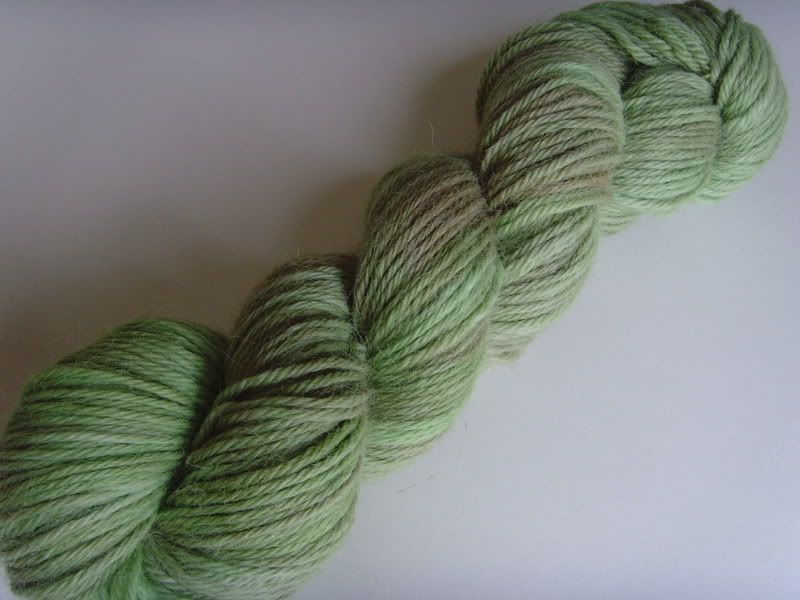 Lemon Sorbet in BFL 4 ply (sock):

Wild Fire kettle dyed Meraca DK: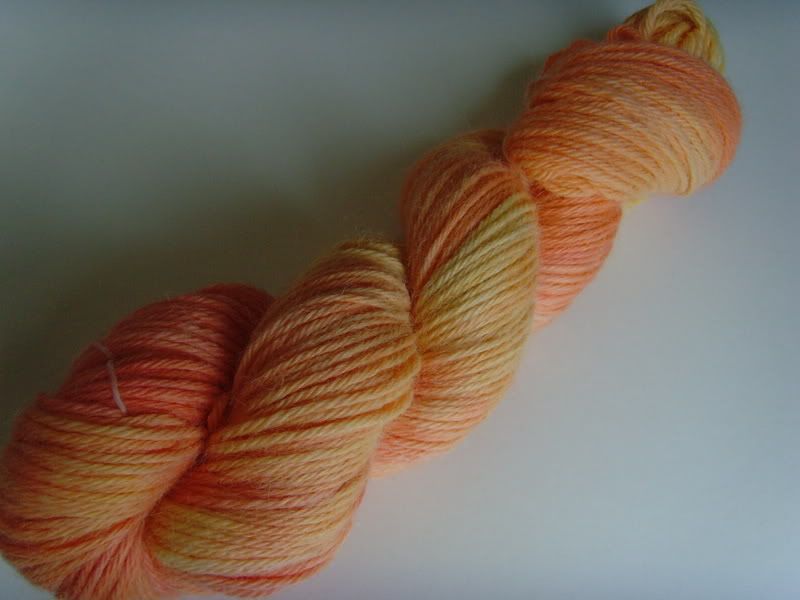 Cranberry in Meraca DK:
Wisteria in Meraca DK:



Disco Feet in BFL 4 ply (photographed slightly greener than it is):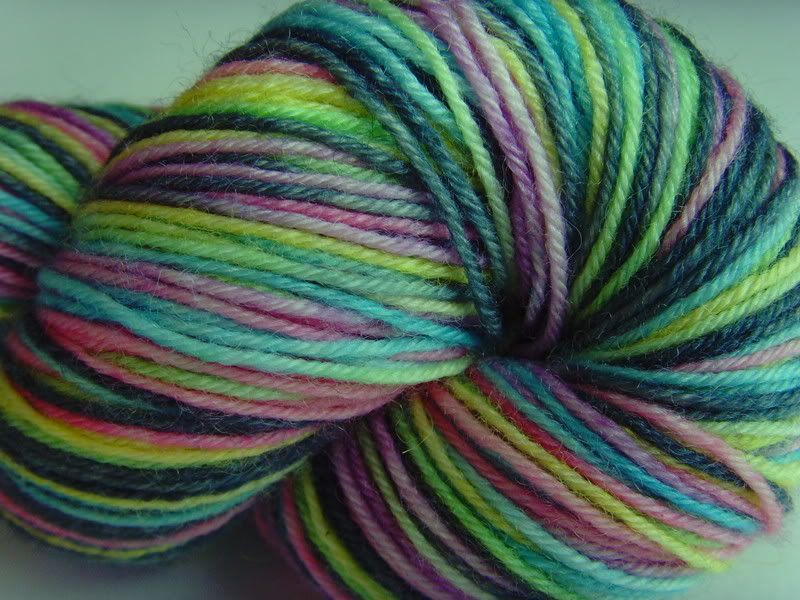 Sweetheart kettle dyed BFL 4 ply: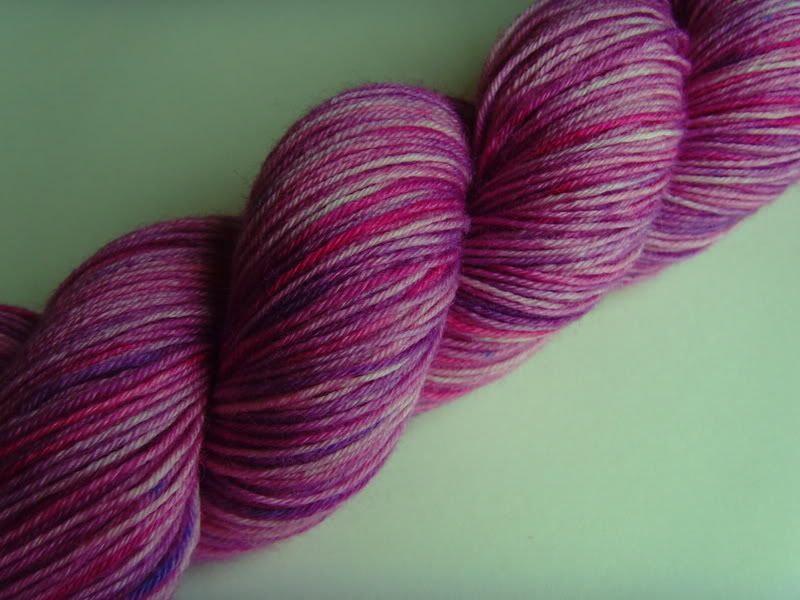 Sea Spray in BFL 4 ply, a custom order for a shawl-making customer: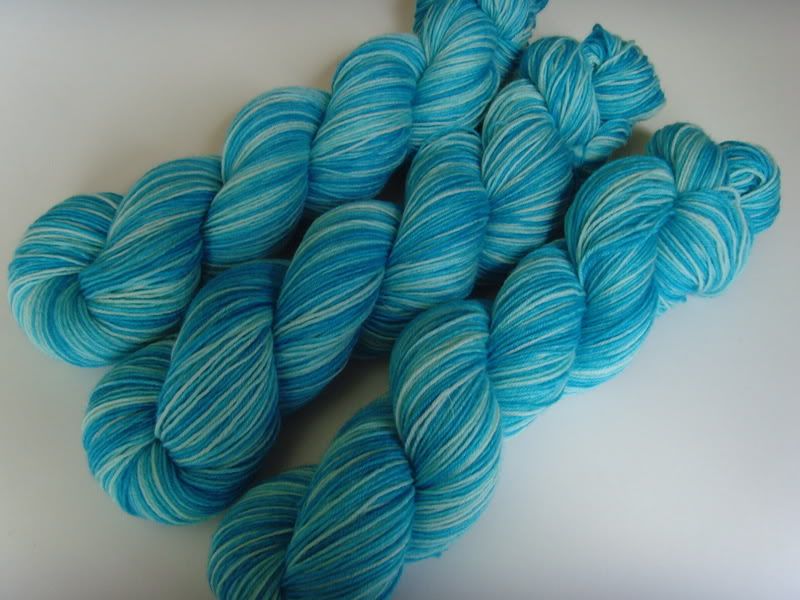 Apple Orchard in BFL 4 ply: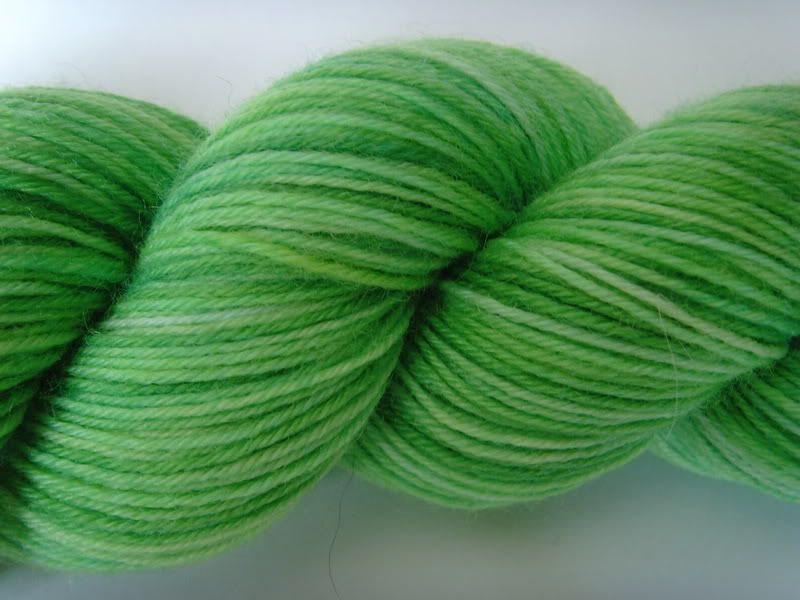 Eastern Spice in BFL 4 ply (it's superwash):
Leafy Hideout in Aran BFL:
Ocean View in aran BFL: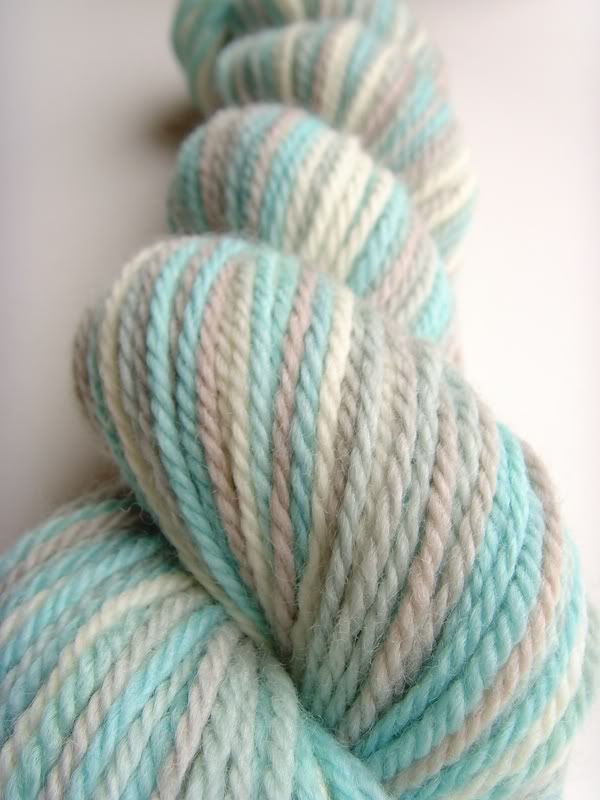 Autumn in aran BFL:

Lucy - kettle dyed DK BFL: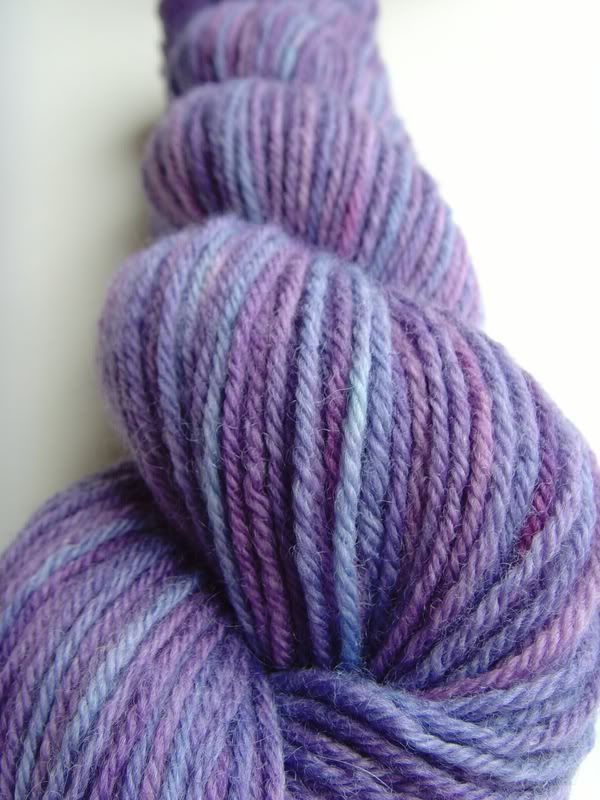 Ocean View (more greeny than real life, oops) - BFL sock/4 ply:



Self Striping Disco Feet and Eastern Spice, a custom order: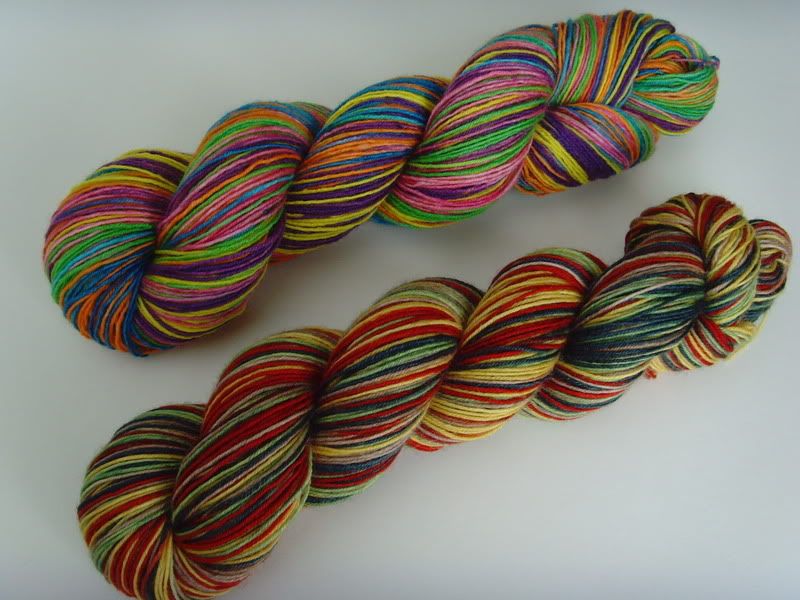 Nationality - aran BFL: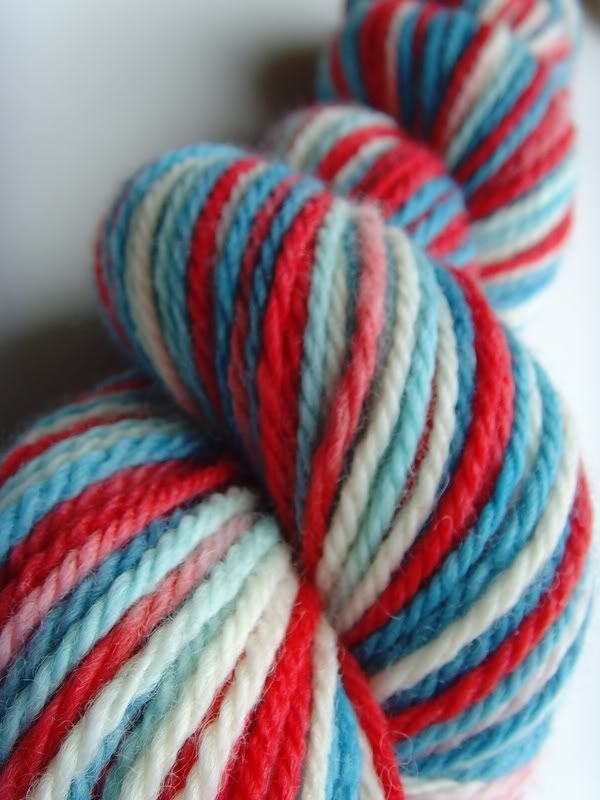 Fresh Berries in Meraca DK:
Blink in aran BFL:

Ocean View in Meraca DK (this is my favouriest skein ever, I'm soooo in love with it!):
So! That's all the yarn. Well, most of it. Obviously it's to be found in the
Wild Fire Fibres shop
;) if you need any stash enhancement.
About WIPs.. well my horseshoe stole is still on the go. It's travelling at a rate of approximately two repeats per week. Which, I can assure you, is very, very slow! Specially on 2mm needles! I don't know if I'll have enough yarn to do a whole stole. I may have to odered another skein or keep it short, I'll see how it goes.
I also have my 007 socks on the go, it's my own dyed yarn, in black and bright turquoise. I'm nearly done on the first one :) yey! So after these I'm gonig to some proper patterned socks :)
I'm also trying to stash bust, but I have so little time jsut now. Plus I've got three balls of gorgeous purple aran wool, and it doesn't felt, which has stumped my plans for it for a felted bag!
I'm going to have to browse ravelry for inspiration I think ;)