Well, I've been ridiculously busy, as usual! I've done lots of dyeing, I'm trying to keep a good range of colours and yarns in my shop, but of course it involves spending quite a bit of money in the first place!
I've barely had any time for knitting. My job's going ok, I do actually like it, and I like all but one person which is good going I think. I think I'm doomed though - last week on Wednesday I was in horrendous traffic and was an hour late, then on Thursday I was in a car crash! I won't go into the expense it's causing me!
Anyway, I have a completed WIP! It's Amanda's Squatty Sidekick, from Knitting Daily. It's a cool little bag, done in Twilley's Freedom Spirit. It took just over one ball.
I'm onto the second of my 007 socks. I can't believe how long they're taking. I just do them on my breaks at work, and when I'm watching a dvd (which isn't very often!).
This is the beginning of the second one. It's bright turquoise - I know the colour hasn't come out that well.
I've also done the cuff on my first Trystero sock, from CookieA. The pattern looks complicated, hence the longer than usual cuff! I'm going to try and start the pattern this afternoon though!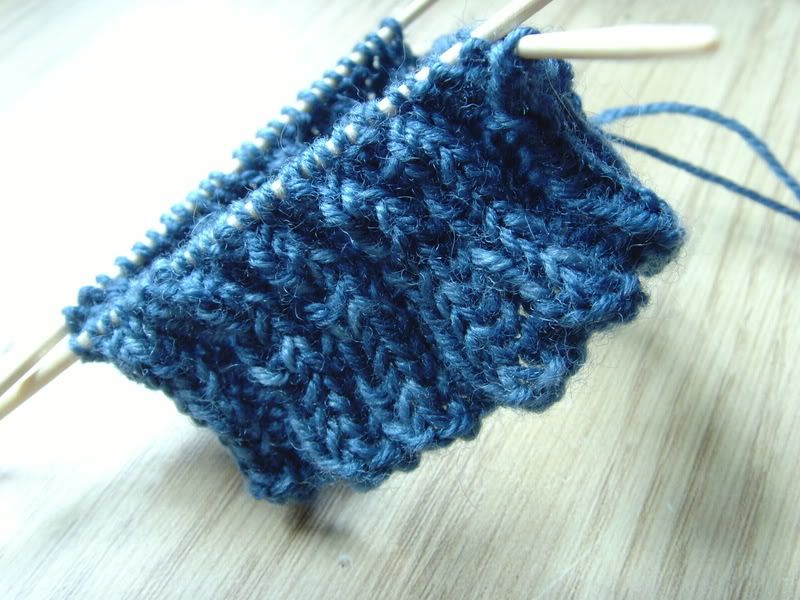 I am also still doing my horseshoe lace stole - I'm nearly halfway through now. Again - I can't believe how long it's taking!
I've had a shot at some card making. Obviously working in Hobbycraft it's difficult *not* to want to try everything out. So I gave in! I've put these in my shop as I thought they'd make lovely cards for swap parcels and gifts. I also had this idea - to make gift vouchers for my shop, which would neatly go with a card :) Hopefully these will make lovely gifts for folks that can't decide what to get their recipient!
Without more ado:

My favourite - I love this one!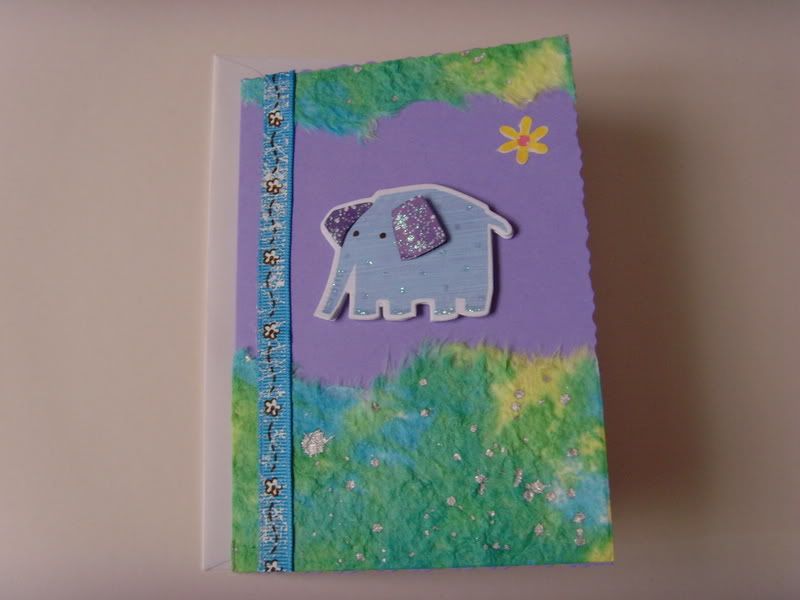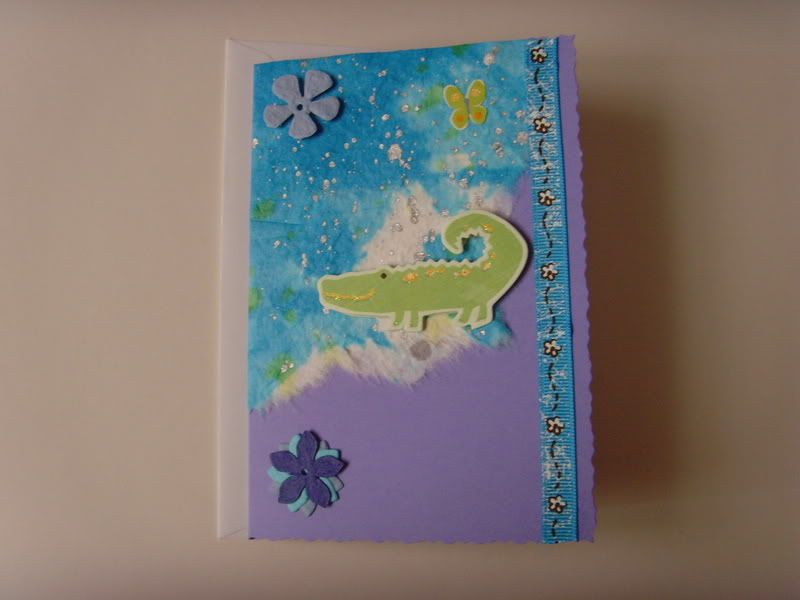 The monkey cards are ones that I did first (before the above ones).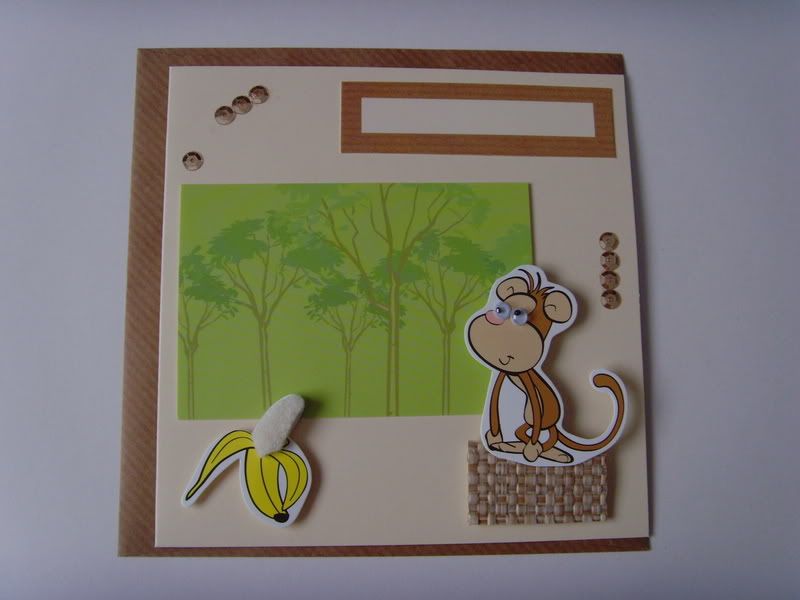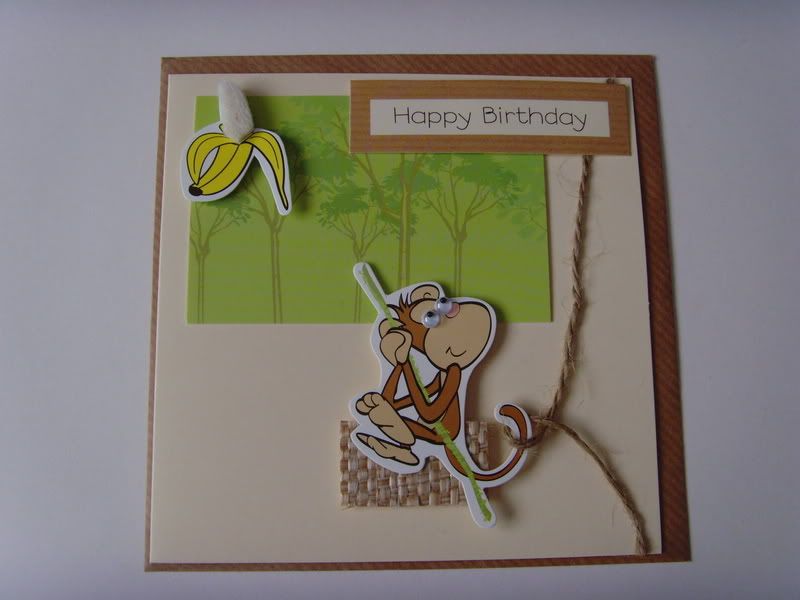 Ok so that's the cards. I've also dyed lots of yarn. I've actually done double the amount that I'm putting on here, some of it still needs reskeining and stuff yet. I love showing off my photos of my yarn, it's really satisfying to see it all together.
I tried out the merino/tencel sock yarn, and am really pleased with it. It's really soft and silky!
This is Broken Stones: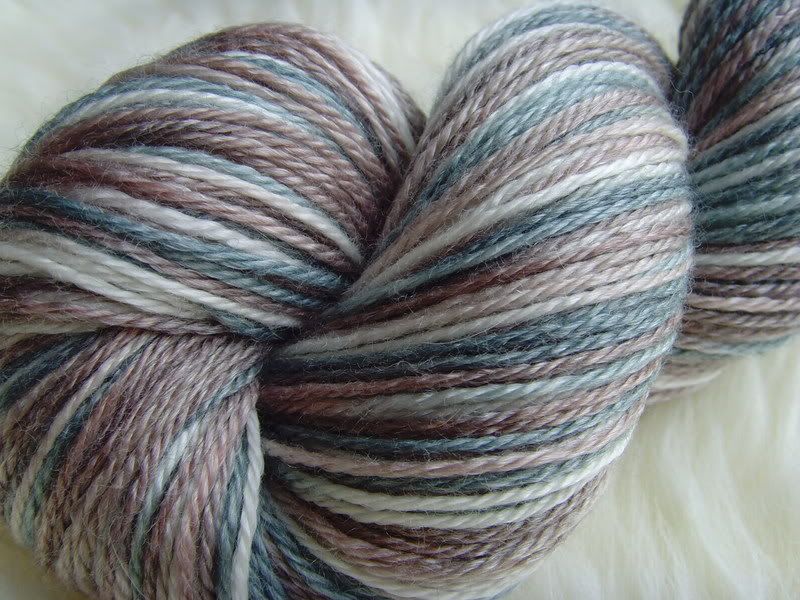 Poison Passion: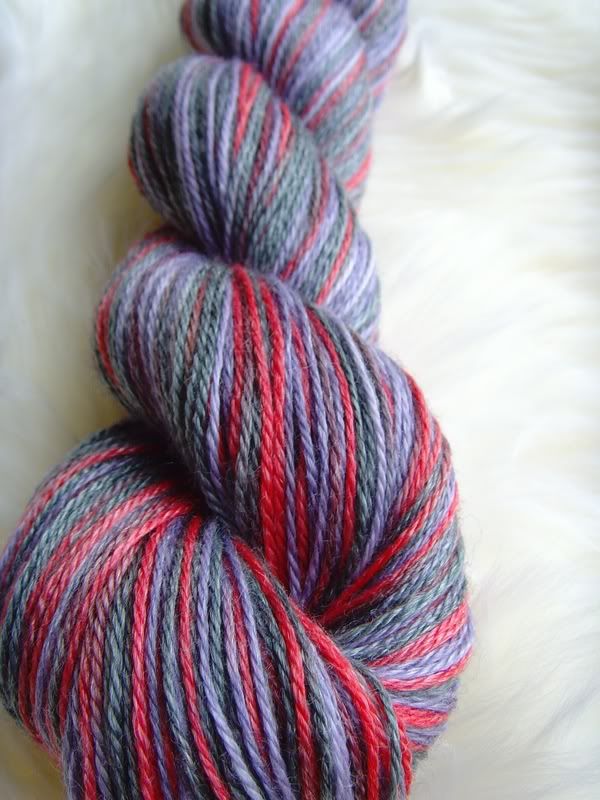 This is BFL DK in Kelp:
And in Phoenix: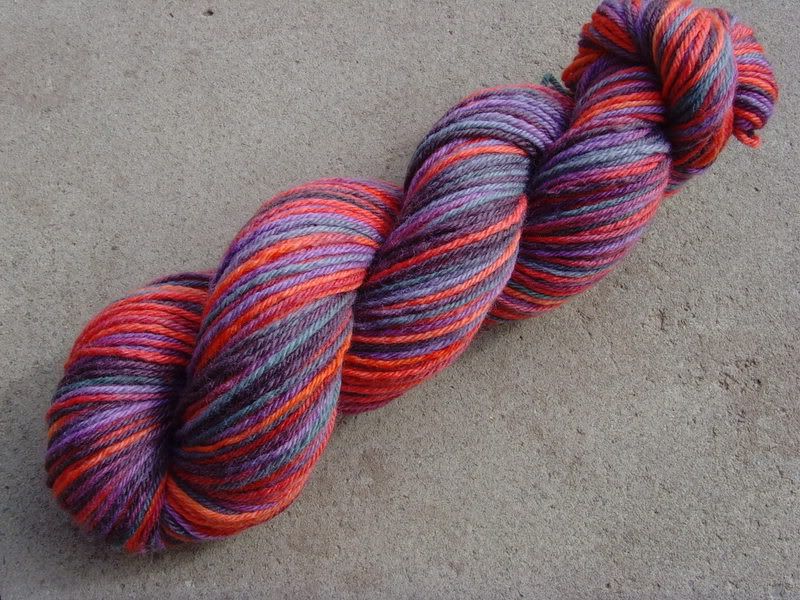 This is some pure wool that I tried out. It's 'eco' friendly - hasn't been processed or spun with anything nasty. First in Cornflower: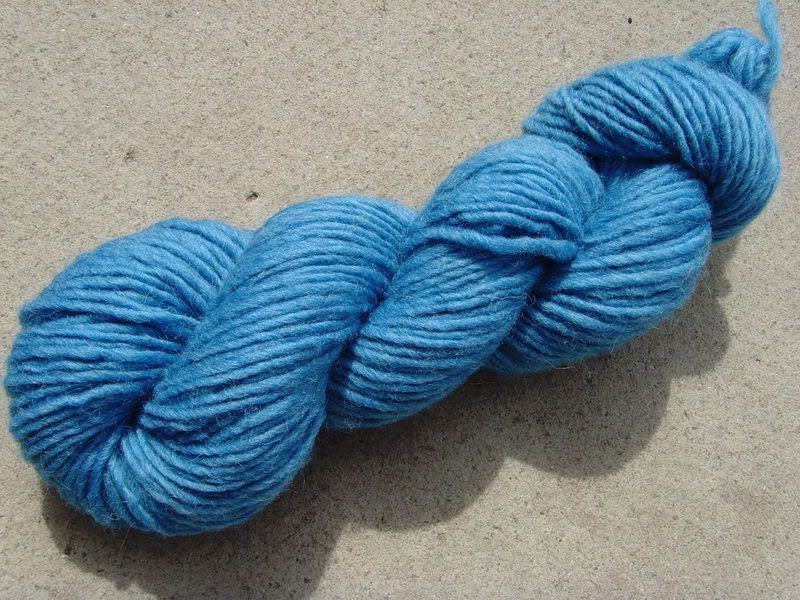 This is Wisteria:
And Broken Stones: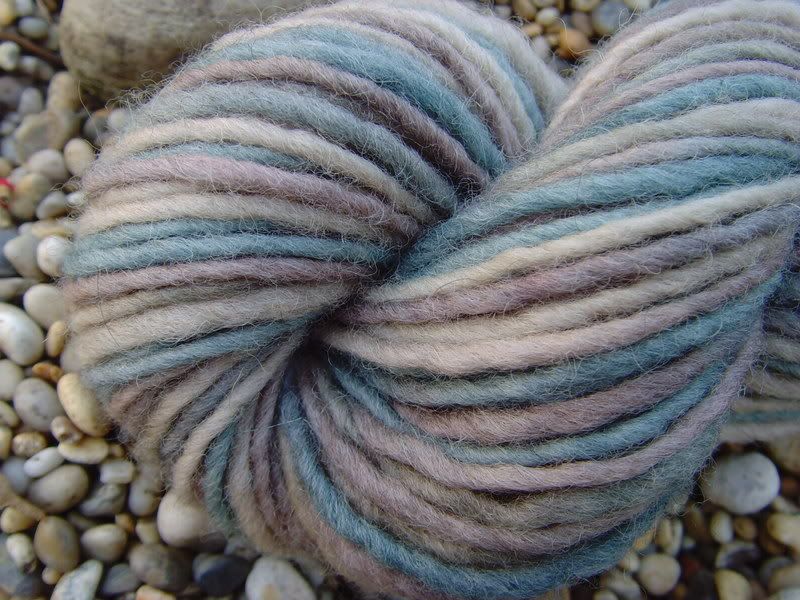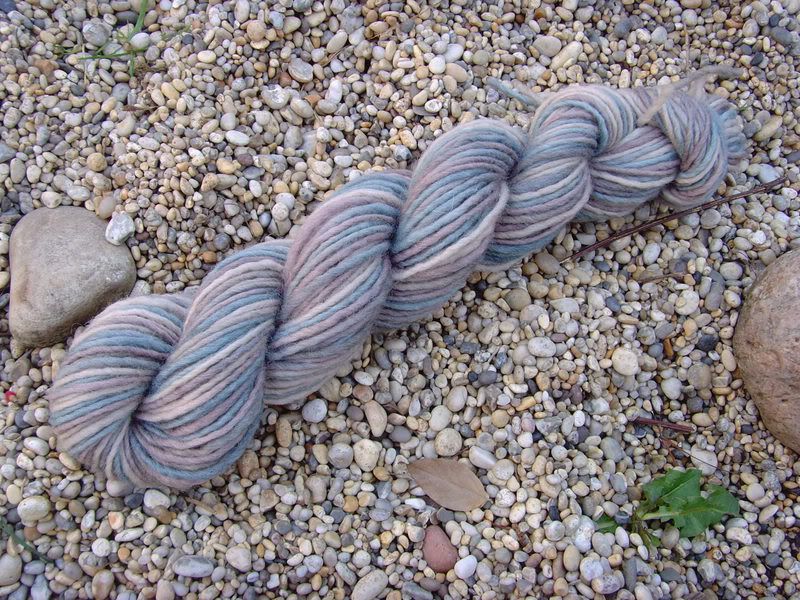 Back to the merino/tencel sock yarn, this is fish n chips: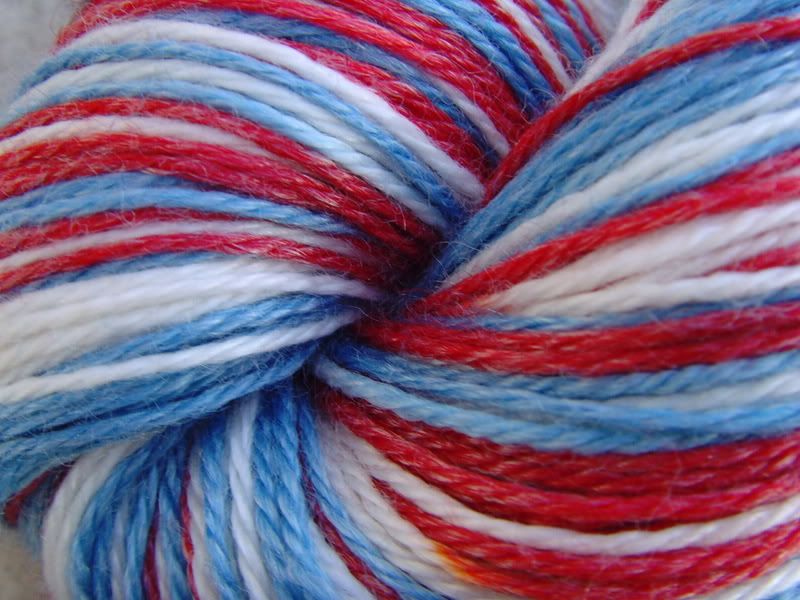 Delle (this is my favourite, I think it's lush!):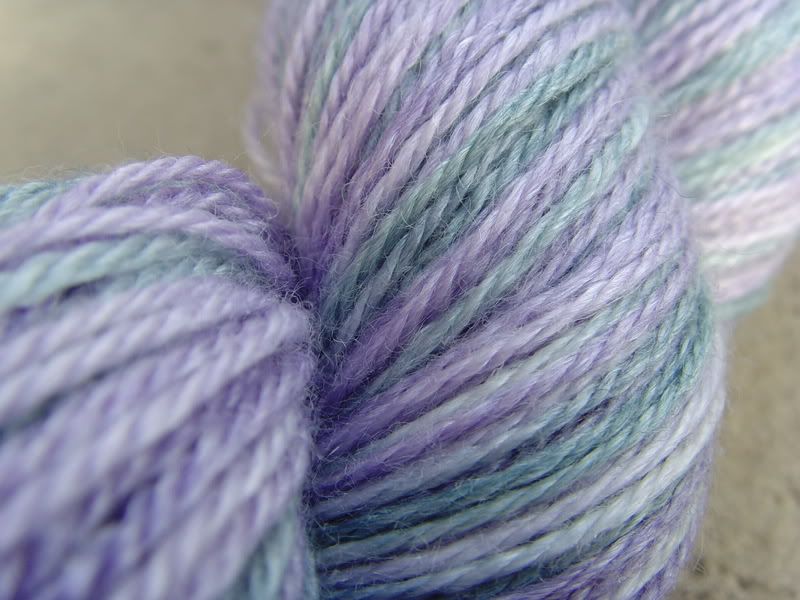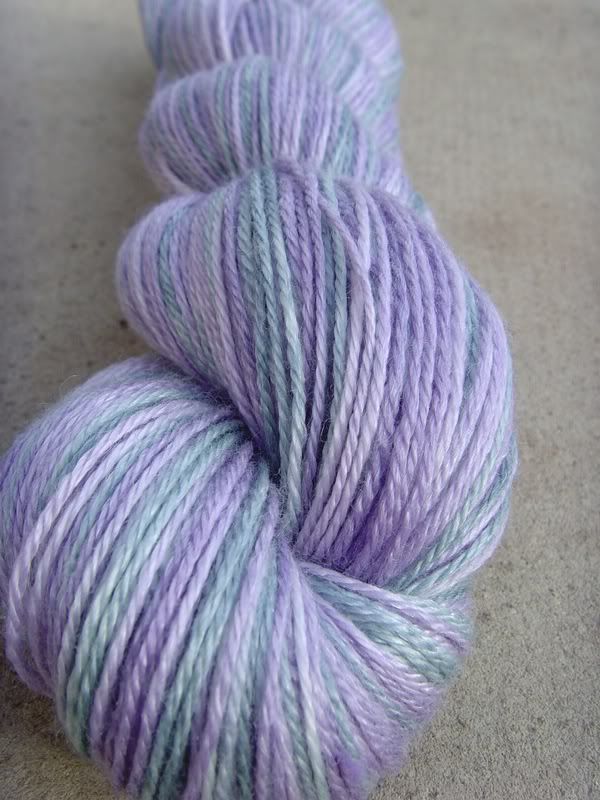 Pablo (poorly photographed, sorry!)
Ocean View, for Pixie (again, poorly photo'd):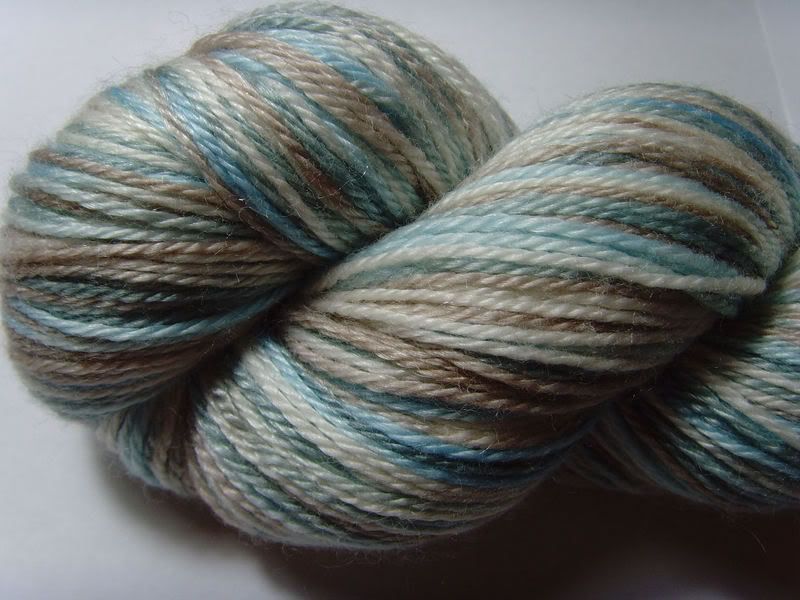 I also got some new laceweight. It's 80% superfine merino, 20% silk and comes with a fantastic 1200 yards per 100g. I'm really pleased with it, it looks really fine and floaty, and as soon as my stash is down I'm going to be knitting with it (maybe a hanami).
Firstly in kettle dyed pablo: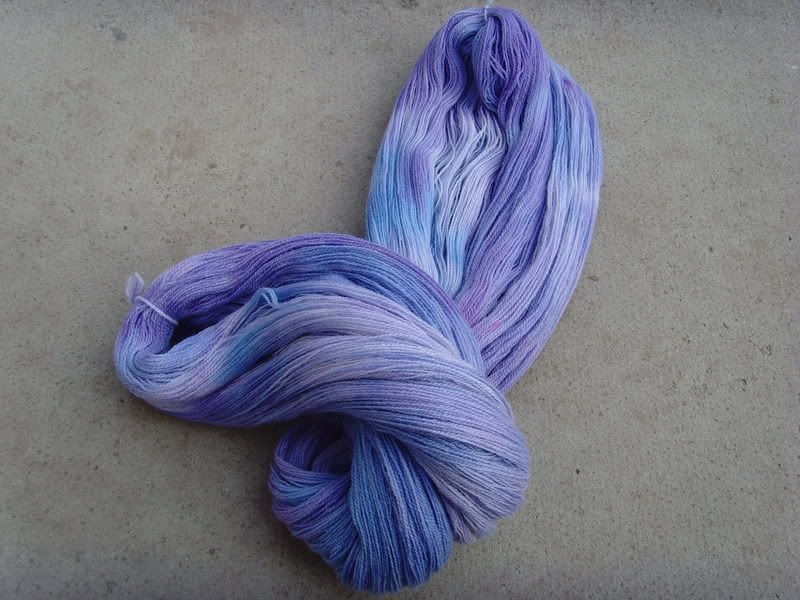 Cornflower: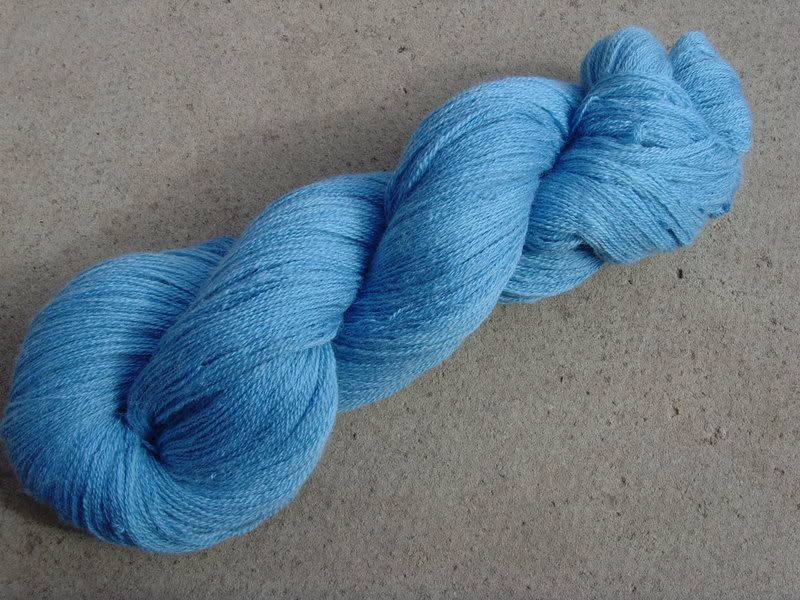 Delle: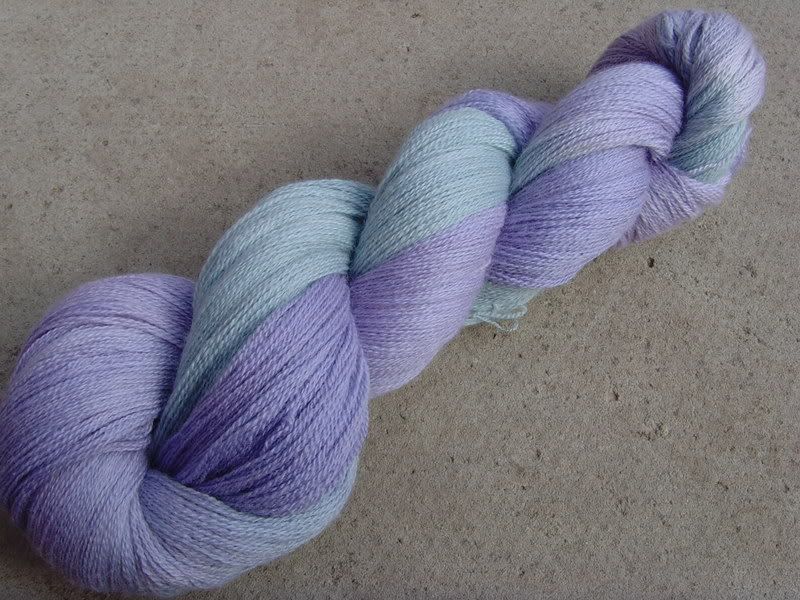 Ocean View:


I haven't dared reskein any of them! It takes long enough reskeining the sock yarn, let alone 1200 yards! So if I get time I will reskein one of them maybe, but I probably won't to be honest!
When I get chance I'll show you the rest of the dyeing I've done (once I've reskeined!). There's another 4 skeins of merino/tencel and abother 8 or so skeins of the laceweight!
I'm off, I really want to get some knitting done before my OH comes round. I really want to get a couple of lace repeats done, and start on the Trystero socks!
oooh I forgot - I got some gorgeous new business cards this week! They are really lovely, I'm so chuffed with them, and was going to put a picture of them here, but that'd spoil the surprise (well, you know what I mean) for the people that have bought yarn and will get a nice new card attached :)
OOH - I've learnt to crochet!! Kind of.. I'm looking for a simple pattern to try out next!
Ciao for now!