Well.. I've uploaded my pics in random order so that's dictating the order, I'm too lazy to go reordering all the photos!
This week hasn't been quite so hectic as usual, as my folks are away with two of the dogs, so it's just me and the remaining dog who's "too old" to go on holiday :( (She couldn't actually fit in the car was the real reason!)
Anyway it's been the epitome of peace and tranquility. Seriously. I've got quite a bit of knitting done, been at work, been baking, BBQing, and generally enjoying life. Well, until Thursday that is. At lunch time I suddenly felt quite ill, it was over 30 degrees C in the shop and I was so cold I had a thick jumper on!
I lasted out til 6pm (we were short staffed so I kind of had to). Then I drove home (very carefully!) in a daze of pain and dizziness, collapsed with a fever and slept til Friday. Friday was ok, but then yesterday I got bloody worse! My temperature rocketed and I seem to have developed a painful tummy bug :( so today I've not been able to eat a single thing, it's really annoying because I can smell my neighbours' delicious BBQ food!!
It's now pouring down and thundering quite badly, poor Bonnie is shaking and breathing heavily and I'm rather enjoying it.
I'll get on with all the stuff anyway.
First I got two books a couple of weeks ago. This jumped out at me and I HAD to buy it. It is beautifully presented, I can't wait to have a go at the wee dogs (need to get some fleece).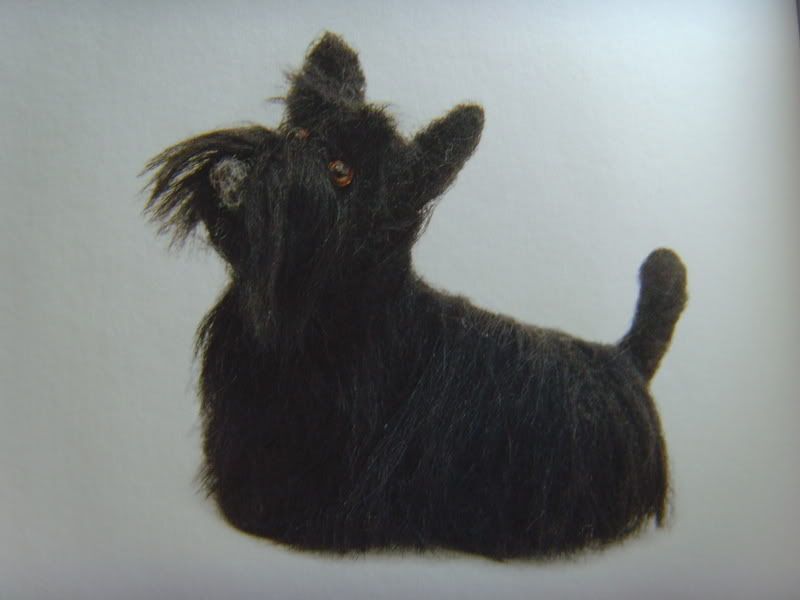 They're really quite realistic considering they're made from fleece!
I also just had to get VLT. It's been on my to-buy list for soooo long. I'm really glad I got it, the info in there makes great reading and the projects are beautiful!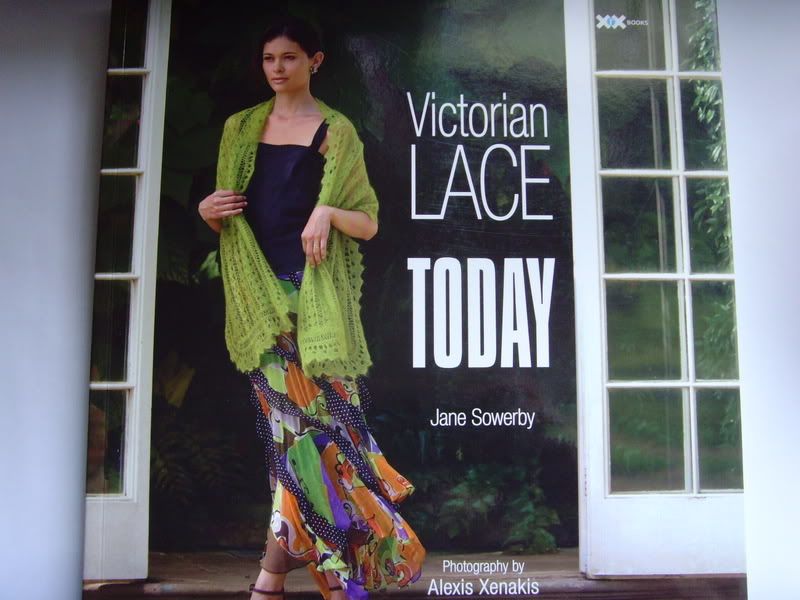 I read the caption "self powere lawn mower", wondered 'what on earth??' then saw the photo...!
Ooooh we just had a REALLY big bolt of lightning and thunder! How exciting! (Poor Bonnie though :( ) I think the storm must be over us, it's gone really dark.
Anyway. Last weekend me and OH did some baking. After much deliberation we went for Banoffie pie. I love choc/banana ice cream and banoffie pie, so does he, and we baked it very successfully.. BUT the condensed milk was so damn sweet! It really ruined it! I was very disappointed!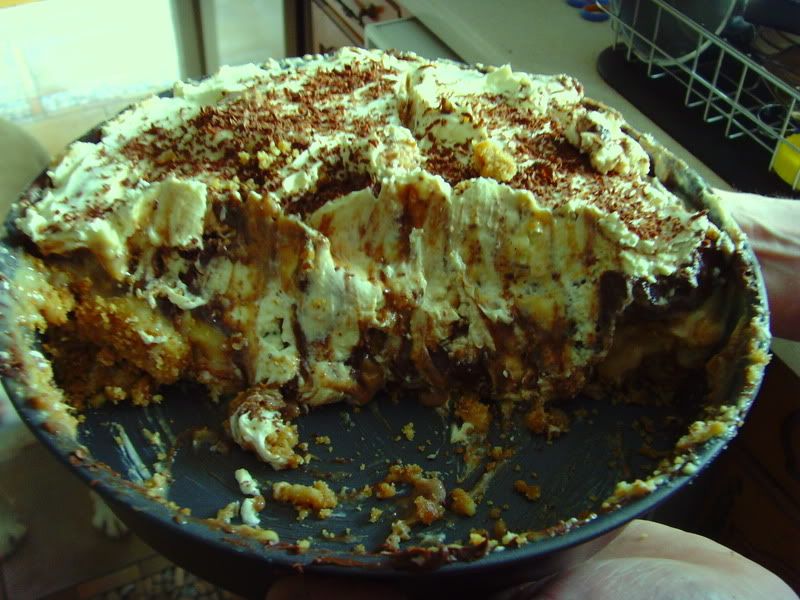 Looks a mess I know, but it's really not easy to keep all neat!
Pre-cutting..

I made a load of crochet stitch holders recently too. Firstly this cute elephant..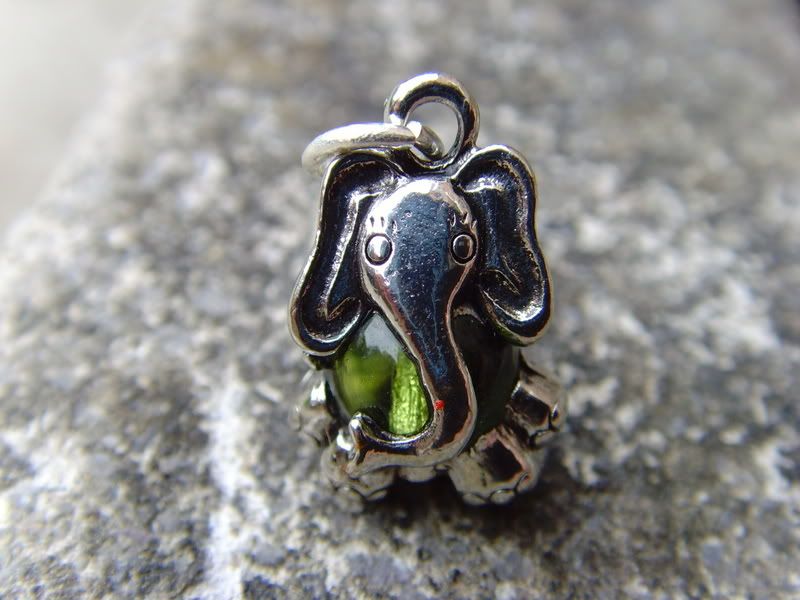 Doggie related stitch markers (the dog's a bit miserable looking though)..
Random purple crochet stitch holders..
And milliefiorie ones:

Oh and these ceramic beads remind me of Japanese art..

In an effort to stashbust, I made a hat with a skein of Rowan Spray. It's pretty cool yarn. anyway, here's the hat: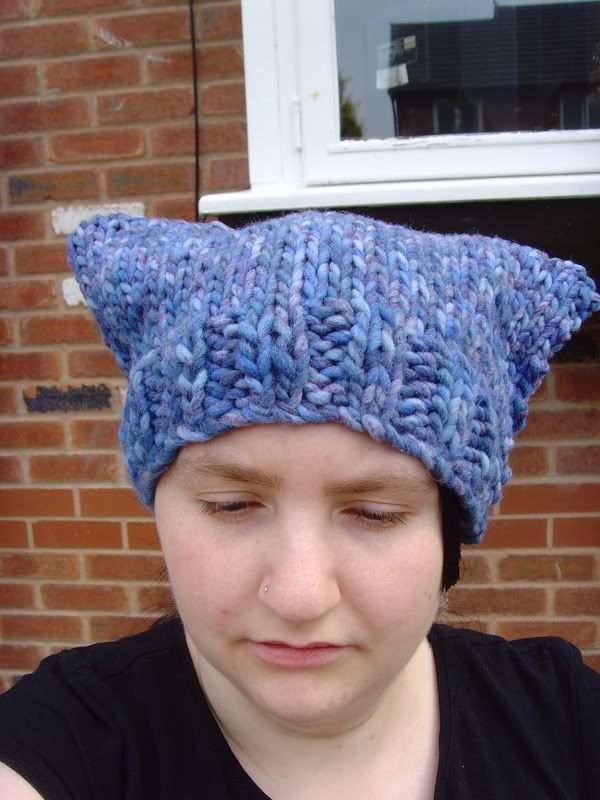 It's funny isn't it.. it's for skiing, I'm going to add tassels I think. Sorry for the squint - it was very bright!
I've made a start on my Trystero Socks too, from CookieA.com and I do like them but they're pretty complicated really. I've done repeat one of three for the leg so not getting on very quickly!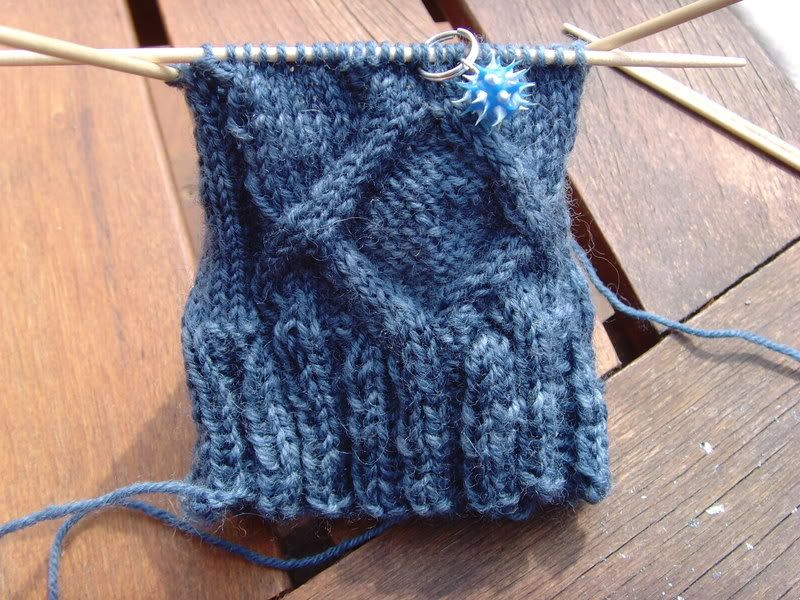 I'm knitting a pair of squat mitts too. I'm using my ball of Trendsetter Tonalita, I've done the first one and left it OTN so that if I have enough yarn to make them longer I can do.


I had a sizeable stash of chunky yarn that's all my handspun, so decided it was time to knit it. I was going to do a scarf (unoriginal I know), but it's so heavy that OH suggested I make a few strips the same size and make a blanket :)
I love the purple, turquoise and white :)



Here's my nurse, Bonnie. You wouldn't believe she's almost 13 would you. Here she's telling me she wants dinner. She gave me the Look: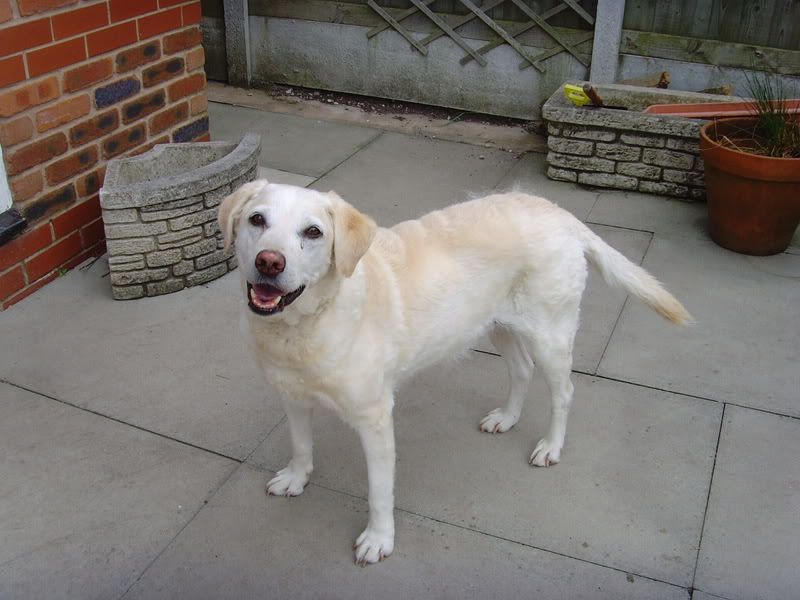 I said "what?"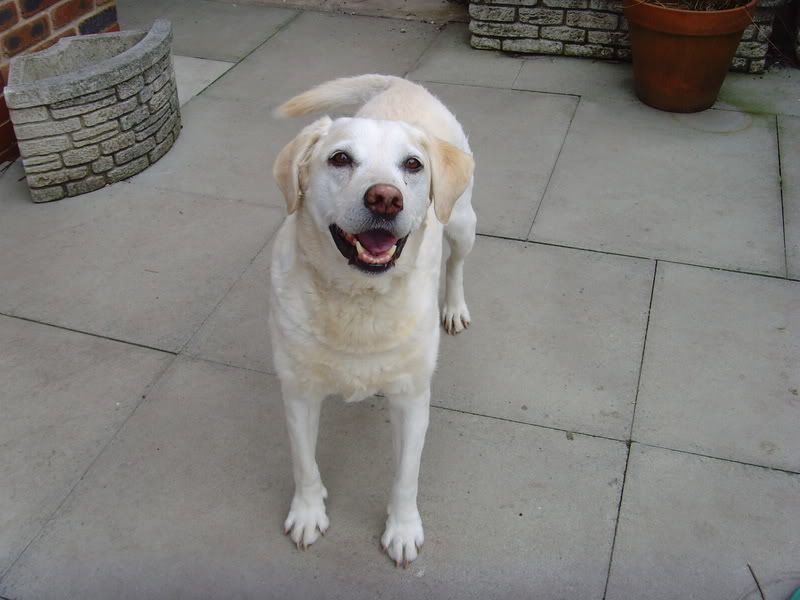 She said "it's dinner time!" She's a right cheeky-pants, look at the glint in those eyes.
She showed me this too. It's the trough I grew my veg in last summer. It's now Holly's digging pot. Also her stash pot - here's the sock I lost a few weeks ago.
Ok, some nature for you.
In the course of the day, this was shut, then it opened, then it all got blown off, then it wilted!
Wisteria.. I love this plant, I think it's so beautiful.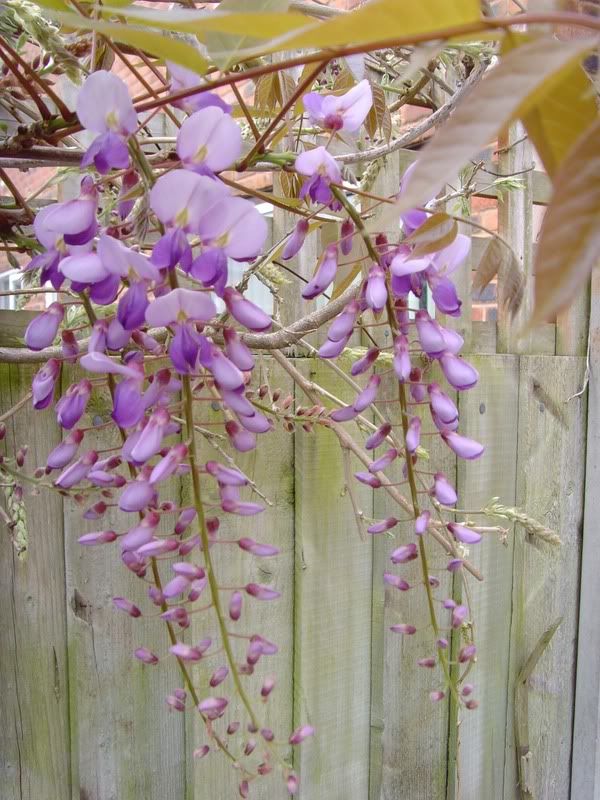 I spotted this tiny beetle. It's only about 4mm in length =, but just look at the colour of it's shell!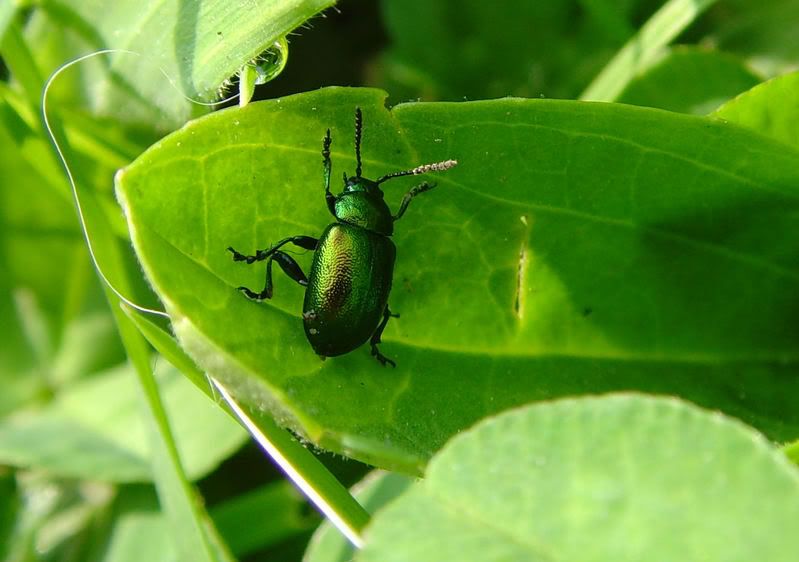 I've forgotten the name of this, but it looks very pretty.
I think this is the yew tree? Not sure (sorry!), but I think it's pretty.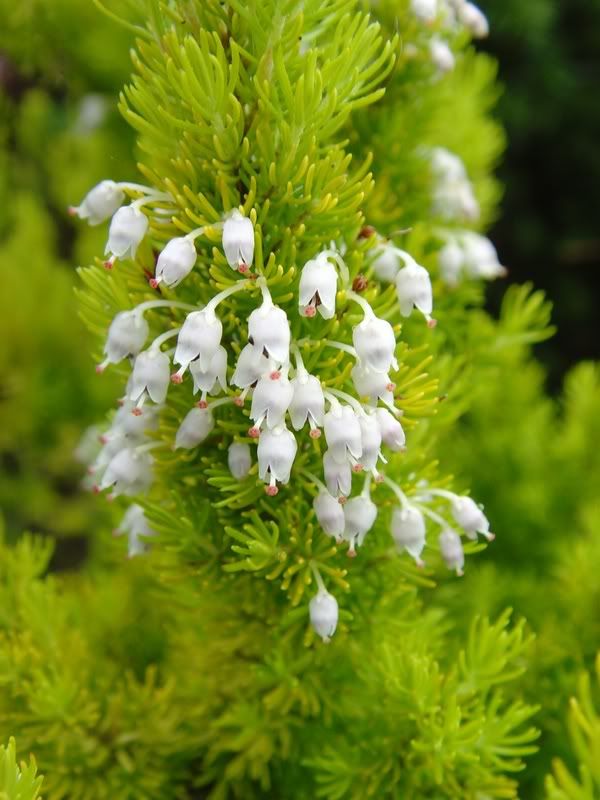 Just a wet leaf..

Love this daisy shot I got, I've set it as my desktop background :)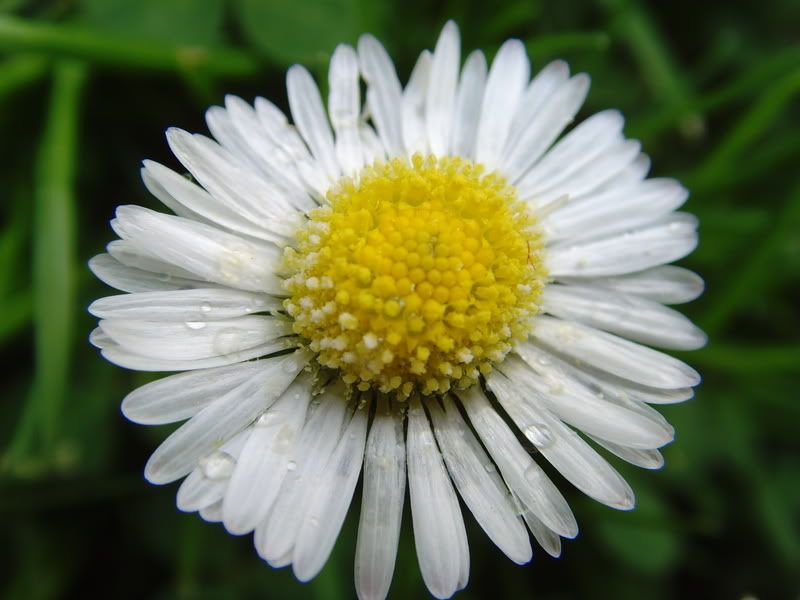 And finally... yarn. Not done much dyeing this week, cos I did it all last week!
Here's Barley Fields in merino/tencel sock: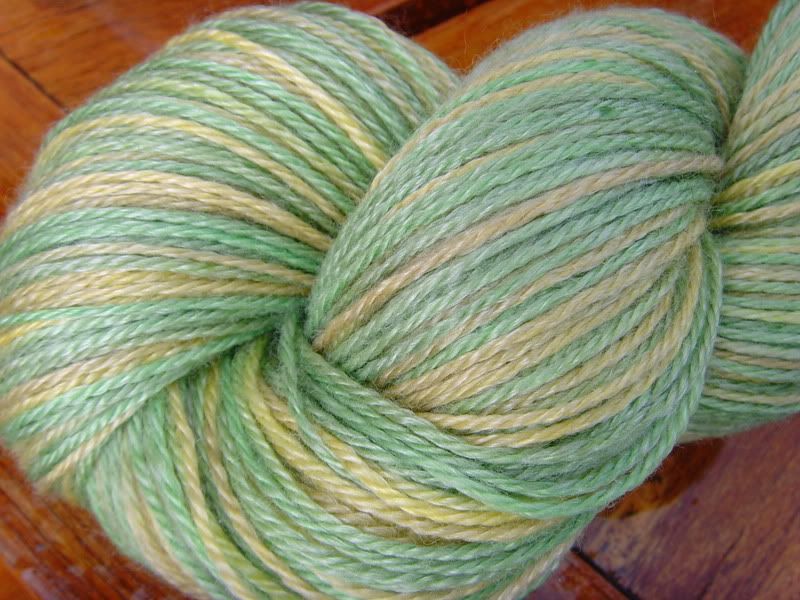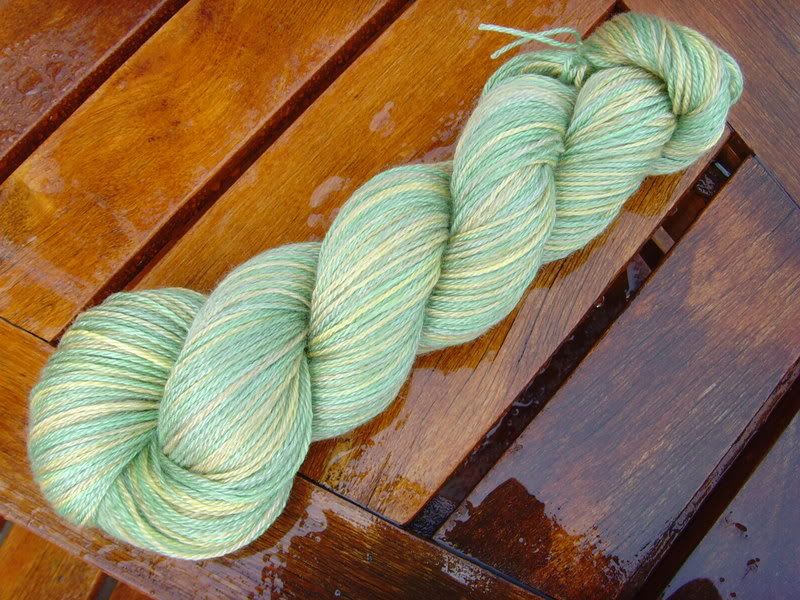 A few skeins of the merino/silk laceweight..
Carnivale: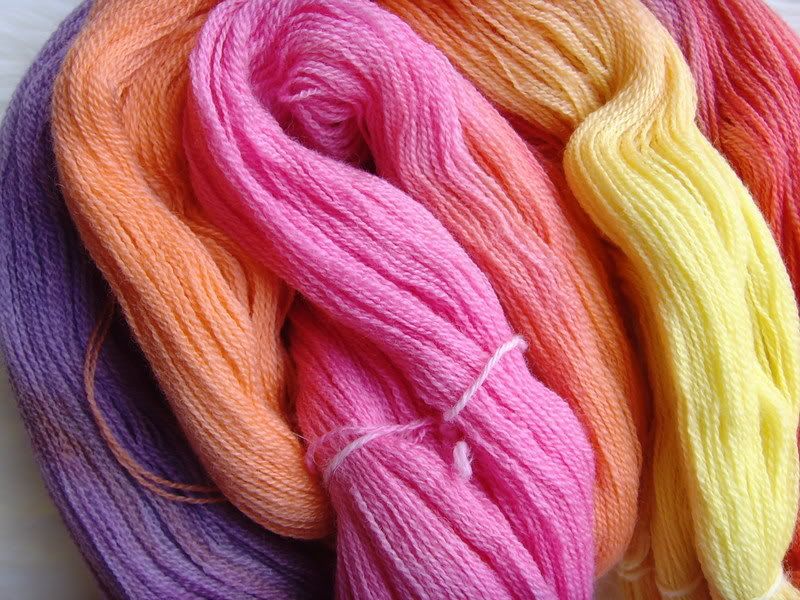 Wood Elf:

This is sockyarn for Knitting Pixie. It's Pablo, it's her second skein, the first skein she's knitted up into a beautiful pair of socks which she designed herself, and the link can be found at the top left of my blog - check it out!!

This is Sugar Plum, kettle dyed. I really, really can't get the colours to photograph right.

This is another custom order for Pixie, I've actually named it Pixie seeing as it's her colourway! It's pale pink, pale blue, and a hint of lilac and turquoise.. hand painted. I'm very chuffed with it!


That's all! For some reason I thought there was more.
I'm going to knit again for a while. Try and get my 007 sock finished and my mitts done. Then I want to try and do some horseshoe. I've not been able to concentrate to do it for a few days due to being ill.
I actually got a new Bonsai last week. It's a real little beauty, but the photos can wait til next time :p