I've finally finished them! In actual knitting time, these didn't take that long because I had to do half a chart, or a full chart at a time. I couldn't just do a few rows. But after casting on the second one, it languished for weeks, while I tried to get over my second sock syndrome. Well I did eventually and the second one came on pretty quickly.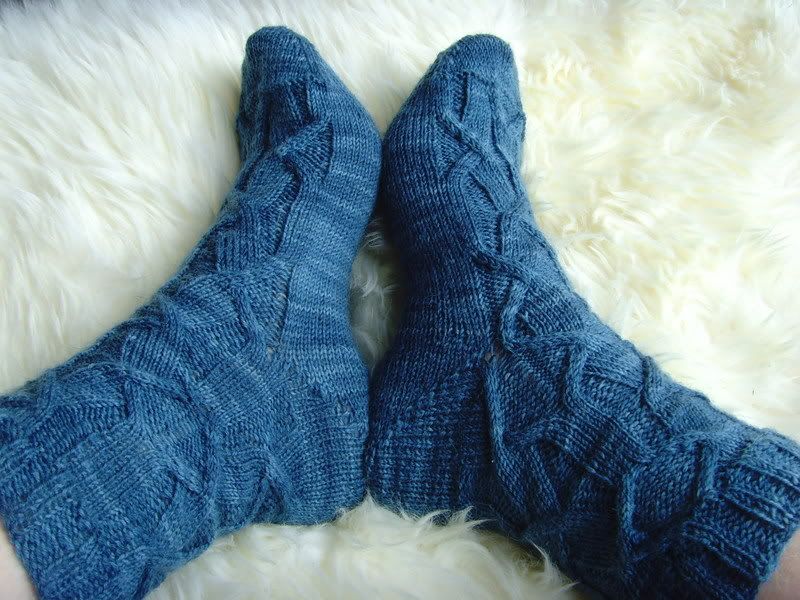 Pattern: Trystero Socks from cookiea.com
Yarn: Plain blue 4 ply from John Lewis
Needles: 2.25mm
Changes: I did a short row heel instead of the heel flap because I don't like heel flaps.
The verdict: I like them a lot! They are tight to get on, but once on they're a great fit.
And here's another dog photo, this is Holly-pud, now 6 months old but still very cute. This is the stare of "It's dinner time you know".